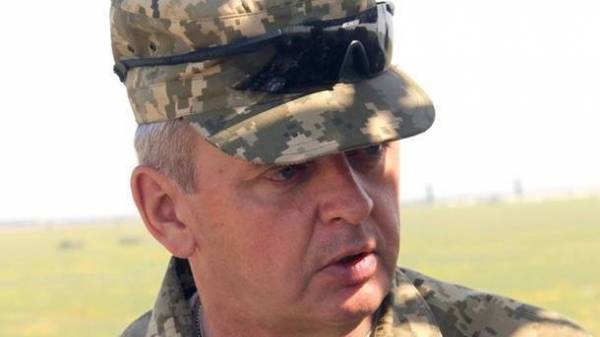 The chief of the General staff of the Armed forces of Ukraine Viktor Muzhenko said that Russia military exercise "Zapad-2017" may deploy hidden storage of weapons and military equipment and after leave some troops in Belarus. He said this during a joint session of the military-scientific Council of the armed forces and the National Academy of Sciences of Ukraine in Kiev today.
"A separate means of increasing the combat potential of Russia on the borders of our state, as well as countries of the so-called "buffer zone", is Poland and the Baltic States, it is possible to regard the joint Russian-Belarusian large-scale tactical exercises "West-2017", – he said.
See also: "Russia could use the exercise "West-2017″ to accommodate the troops of Belarus, the Ministry of defense of Estonia"
According to the information of the General staff, the number of Russian troops to participate in exercises already declared increased from 3 to 5 thousand.
According to him, the Russian command ordered 4126 of wagons for the transport of materiel and troops on the territory of Belarus to participate in the exercise, which is three times higher than the demand.
"The transport will allow you to carry a much larger number of troops. For example, the volume of traffic in 2015 amounted to 125 cars in 2016 – a total of 50 cars," – said Muzhenko.
"According to information which circulated in the social networks of inhabitants of Belarus, in areas close to airfields, carried out the evacuation of the civilian population and their homes are housed Russian soldiers and their families. It is not excluded that after the exercise of the troops will be left on the territory of Belarus", – said the chief of the General staff APU.
Thus, according to him, there is a high likelihood that the exercise will be deployed items hidden store of weapons, military equipment and logistical means. This will allow the enemy to significantly reduce the time of creation of strike groups in the Western and South-Western strategic directions.
"The scale of the exercises "West-2017″ is not limited to the territory of one of Belarus at this time is therefore the creation of groups and also in the South-West of the Russian Federation in the South-Eastern borders of Ukraine, we are talking about Rostov and Voronezh regions," – said Muzhenko.
As reported, the joint strategic exercises of the armed forces of Russia and Belarus "West-2017" scheduled to be held on 14-20 September. According to preliminary reports, the exercise will involve up to 13 thousand.
The General staff of the Armed forces of Ukraine is preparing measures in the event of security threats the country during Russian-Belarusian military exercises.
Comments
comments