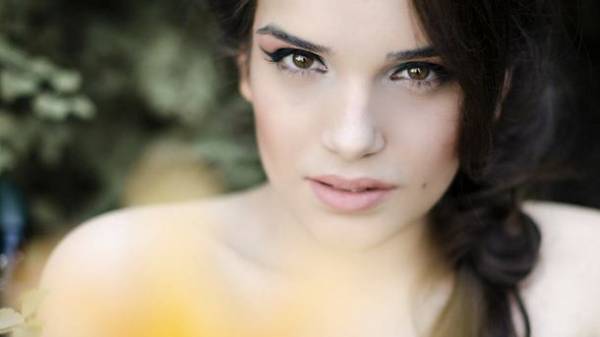 In the world of fashion is quickly rushed unusual the girl model. 23-year-old resident of the Dnieper Alexandra Kutas — the country's first model with a disability, which stands in the professional runway. About Alexander already writing the world press, noting her photogenic, an unusual persistence and commitment to his goal. "Today" spoke with Alexandra to find out how she managed to go from a model before appearing on the catwalk.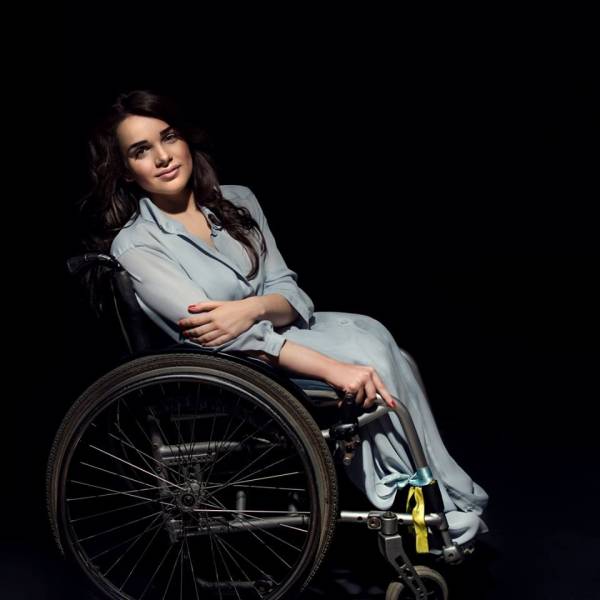 Photo by Alexandra Kutas page in Facebook
THE FIRST SHOWING. Recently, Alexandra, who from birth, confined to a wheelchair, he participated in the Kiev fashion show. He became Ukraine's first fashion show with the participation of kolyasochny. And Alexander starred in a fashion video. "If I had shot for magazines only as a fashion model, then this show is my victory, I went for two years — tells us Kutas. — I dreamed not just a ride down the runway in a wheelchair and to make art perfomens — to do something nobody did before. We had a long discussion with designer details, and I was very worried that we have not enough time to properly prepare." In the end, according to the model, everything happened in the best way and the chair are not even useful. "I sat on the throne, who on the podium made the four boys. I was wearing a dress with very long train, which covered the entire podium, — said Alexander. During our March I gradually tightened the loop, shortening it. It symbolized the time that is irretrievably gone. Once the fabric was a little confused but no one noticed".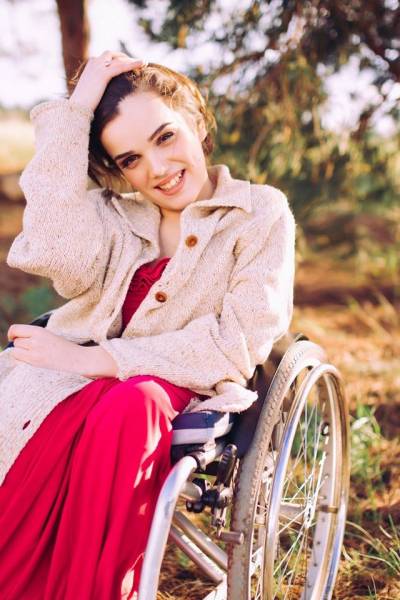 Photo by Alexandra Kutas page in Facebook
INSPIRED. To the podium Alexander pushed her first photo shoot. "The idea and dream of becoming a model came about five years ago, — says the model. — I liked the process of shooting, there was a feeling of creativity and creativity. At the same time, I learned that in the world there was not one this model and thought, why not be the first. I spent two years ago, when I was invited to the show to Rome for Italian fashion Week. I sent my portfolio, but having difficulty — it was not a visa, it had to be done in a very short time. In the end, could not go. But then I thought that if invited to international shows, why not make some unique project in Ukraine? Later I learned that in America, I have a colleague — an advertisement of famous brands. But there is not enough in the world — five people, not more."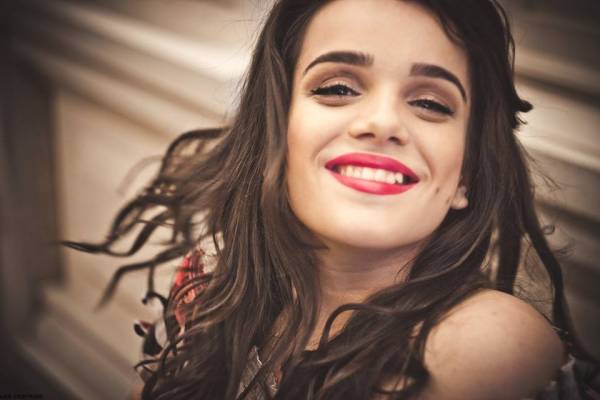 Photo by Alexandra Kutas page in Facebook
FOR CHILDREN. Now the model is shared with the Dnieper by the municipality is working on a project which aims to reveal the talents of children with disabilities: "we Will shoot video with the talented children from orphanages. Want to attract attention to him."
Strabismus and vitiligo
In addition to our Ukrainka in the world there are many people with an unusual appearance or history, which became models. For example, known in the West, green-eyed African-albino Diandra Forrest won the hearts of many couture. Australian with down syndrome Madeline Stuart even the first has lost 20 kg, and fulfilled his childhood dream became a fashion model. In addition to them, not afraid to go for their dreams Latika Viktoria Modesta, who lost a leg after injury, and beautiful with strabismus (squint), Moffi, which made the physical lack its zest. Also popular among modeling agencies are a native of Canada, Winnie Harlow with vitiligo (a skin pigmentation condition) and the German Melanie Gaydos from new York with a cleft lip and a complete lack of any body hair, which even starred in the music video of the famous group Rammstein.
Comments
comments