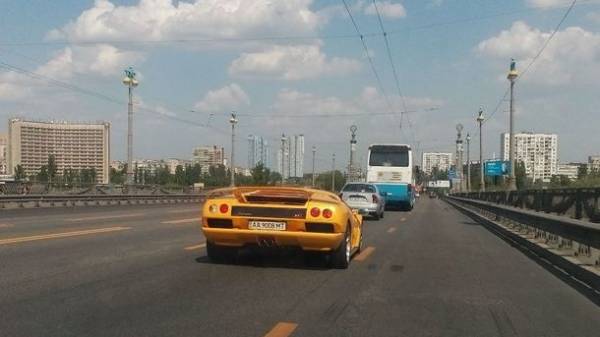 Rare Lamborghini Diablo VT left on the Ukrainian roads. For the first time a unique supercar from the 90s was seen in Kyiv in foreign rooms, but a few weeks later received Ukrainian registration, reports TopGear.
The most interesting thing about this instance is that the only Lamborghini Diablo, built for the President of the company Lamborghini.
Lamborghini Diablo 6.0 VTS were made in 1999, specifically for the then head of Italian automaker Franz Josef Pegana (Franz-Josef Paefgen). How such a luxury car came to Ukraine, and who is its owner – no information. However, judging by the license plate frames, car came to us from Germany.
Judging by the trend, the owner of Diablo rides on Ukrainian roads only in the spring and summer. Moreover, last year shone rarely, but Italian exclusive again noticed in the capital.
As for performance, the Diablo 6.0 VTS are equipped with a 530-horsepower engine. Acceleration up to hundreds in 3.9 seconds.
Comments
comments