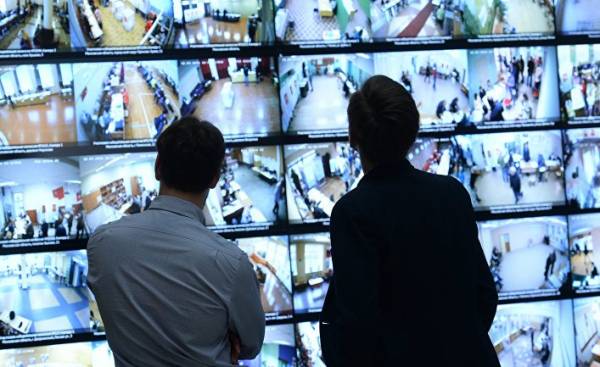 Artem Kukharenko describes the situation, which, if you believe him, has become a reality in some stores in Russia. A customer enters a shopping Mall, and photographs video camera. Immediately his face is compared to a data Bank of shoplifters. If it identificeret as the person who earlier committed crimes, then the system alerts the guards.
If the customer enters the boutique where he used something that was already bought, it will also be known on his face. The seller receives information about what would especially be interested in this buyer. For this purpose, use the facial recognition technology, which was invented Kukharenko. His firm NTechLab meanwhile, has dozens of clients from retailers who have either tried these systems or bought them, according to a young programmer and founder of the company.
However, the shops are strongly opposed to openly stated their names, said Kukharenko. Face recognition is allegedly a competitive advantage, which cannot be used officially. However, it is also clear that such use of the data lies in a gray legal area. Kukharenko States that his system does not violate the law: "We do not collect photography." Downloaded only the customer number and the number "the vector of qualities that calculates our neural network".
The basis for face recognition is the so-called artificial neural network. Neurons in human brain can form different compounds, for example, this occurs during the learning process. Artificial neural networks are also amenable to learning. The facial recognition system can be trained constant analysis of new photos. While qualities such as distance between eyes or between nose and lips, can set the scale to distinguish persons from each other.
"We focus on manufacturing products for retail and safe cities," says Kukharenko. He believes that his system is ideal for large cities with many cameras, many persons and a large Bank of data that must be quickly processed. "Each camera compares all the people who pass it, the data Bank of criminals. If there is a match, automatically is informed the nearest police," explains Kukharenko.
A year ago the founders of the company have informed that the Moscow police are showing interest in their product. In the Russian capital there are more than 140 thousand cameras. Have a few years experience there are various techniques for face recognition. in December the Department of computer technologies of Moscow city administration said that such systems are too expensive and inefficient. However, trials are ongoing, and several companies IT is our hope that the state will buy their products.
One of such enterprises — Synesis, says its owner, Sergei Mironov. More than 100 thousand entrances of apartment houses in Moscow installed surveillance cameras. The city wants so they can recognize faces. Was assembled a test group that went from one home to another, and these people need to be identified, said Mironov. In addition, his firm has for some time provided its technology to the police "that she could solve their problems". The firm have little interest in what it was going to do state customers with such technologies as face detection., "We just supplied the technology that can be used with any Bank data", says Kukharenko of NTechLab. It is optimal for the state, which controls its citizens. Russia and other authoritarian States may thus find not only criminals, but also of the opposition. Kukharenko not confused by this term.
"We have been cooperating with the security services at airports or railway stations. Probably, it is possible to monitor the opposition, but there are many more simple ways," he said. "The opposition do not hide, they can find and without face recognition". After using mobile phones for people, they say, to follow a more simple way. His firm works not only in Russia. She's already sold Turkey one test product for security cameras at the borders and inside the country. Kukharenko plans to open offices in USA, Europe and Central Asia. In the last region of interest face detection is particularly high. Firm Kukharenko, according to him, negotiations with potential customers in Uzbekistan, Kazakhstan and China. In all three countries there is either dictatorial or autocratic regime.
In Russia now every Internet user can test how well the automatic face detection. For advertising their products NTechLab launched last year App program Findface. It compares pictures from a data Bank of Vkontakte, the most popular social network in Russia. Using this technique was identified by several Actresses in porn movies, and they were victims of blackmail. In practice, this means the end of anonymity on the street.
"Everywhere in the city, where there are cameras with Internet connection, relatively soon, will be a function of face recognition, — says Ivan begtin by the NGO "Information culture". Today is only the data Bank of criminals, but there are no obstacles to use social networks." In Russia there is no protest movement of citizens who would act for his private sphere against state control".
For entrepreneurs in the IT sector face recognition on the street as it's only a matter of time. Mironov proudly says that the technology his firm Synesis already used on two Russian stadiums to identify bullies. Kukharenko and compares facial recognition with social networks and mobile phones — each technology accepted with caution, yet it is new and then get used to it, he says. Joyless news for the citizens of authoritarian States.
Comments
comments