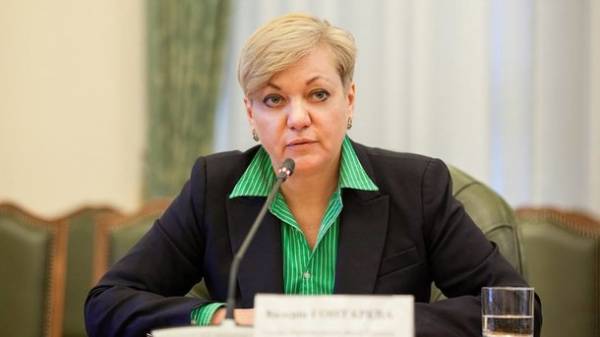 The head of the National Bank of Ukraine (NBU) Valeria Gontareva says the lack of any progress in the implementation of the former owners of nationalized PrivatBank taken in December 2016 obligations under the restructuring of the loan portfolio of the Bank.
"To date, nothing has been done. We have time until the end of June. I don't think a portfolio can be time to restructure during this period, but there's still time", – said Gontareva.
She recalled that the former owners of PrivatBank already assumed such obligations on portfolio restructuring in the framework of the signed in early 2016 recapitalization program and violated them.
"I think that in summer (2016), it was obvious that no one will perform: they once again signed everything, took the responsibility and went off to do portfolio rebalancing, and what? – did nothing" – described the situation the head of the Central Bank.
Gontareva added that the curator of the NBU was virtually no ability to stop these operations until the nationalization of financial institutions. At the same time, the head of the national Bank noted that a significant negative impact on the balance of PrivatBank this fictitious restructuring in which foreign currency loans have been translated into hryvnia, could not apply.
"What's the difference with what currency you have a dummy called "credit"? In fact, the money withdrawn, there was nothing there. It was the obligation of the restructuring, so they pretended they needed to stall for time, otherwise they would fail the program", – said Gontareva.
Recall, PrivatBank was nationalised in December 2016. The whole procedure took 72 hours. The reason is that "Private" could not execute the recapitalization program. The Finance Ministry and the NBU had already stated that the move to the state was the only viable option to save financial institutions. At the same time, a former beneficiary of "Privat" Igor Kolomoisky insisted that PrivatBank was the victim of the "tyranny of the NBU".
Comments
comments