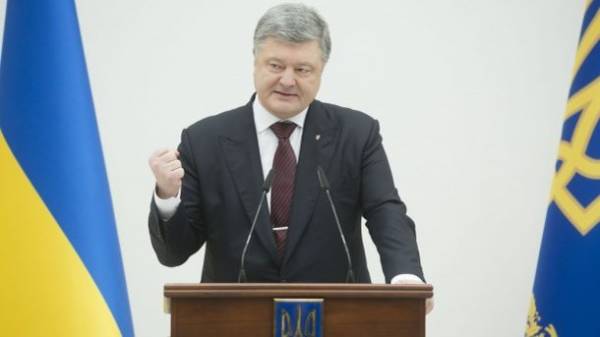 The President of Ukraine Petro Poroshenko declares categorical rejection of the idea of transfer of the right of election of the President by the Verkhovna Rada.
"I will never agree with the proposals to take away people's right to elect the President and give it to Parliament," he said, in his annual address in Parliament on Thursday.
SEE ALSO
The Verkhovna Rada returned to work after the holidays: five future reforms
Poroshenko recalled that in his inaugural speech stressed the commitment to a parliamentary-presidential Republic, and subsequently voluntarily ceded some of the powers of the head of state in the voting for the amendments on justice and decentralization.
Earlier, the speaker of the Parliament Andrei Parubiy said that the national security and defence should be the priorities of the seventh session of the Verkhovna Rada of Ukraine of the eighth convocation.
Comments
comments