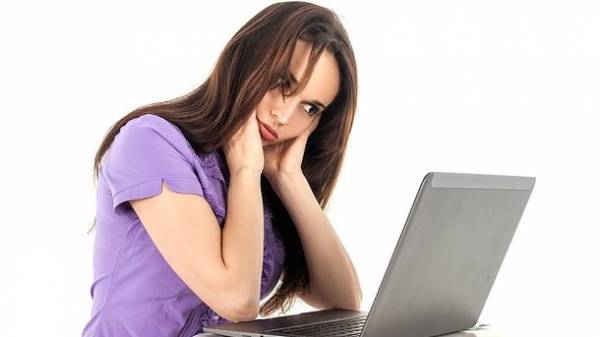 In Ukraine, 64% of citizens are in a state of burnout – a state of exhaustion on the background of chronic stress, leading not only to a "blockade" of all human forces, but to the loss of the feeling of joy from life.
This was reported in a new study by the International personnel portal hh.ua.
According to their data, 22% of Ukrainians claim that the main reason for this state is dissatisfaction with the work. In addition, among the prerequisites for emotional exhaustion noted the lack of professional development and career growth, as well as a feeling of hopelessness.
At the same time, every third Ukrainian noted that he had emotional burnout earlier. However, their emotional health is not a cause of concern. Only 5% of Ukrainians reported that they did not had such experience, do not know what emotional burnout and are there any methods of dealing with this condition.
With one in four Ukrainians said that he was afraid to lose the job because you need to earn a living for themselves and their families. This, in turn, adds significant stress and affect the performance and acceleration of the process of burnout. After all, if the majority of resource is spent on stabilization of the internal state, it is quite difficult to concentrate on production problems.
Among the main causes leading to burnout, respondents allocate:
high level of multitasking and constant anxiety about the inability to have time to do everything;
the lack of interest and satisfaction from the performed work;
dissatisfaction with the level of financial compensation;
low level of motivation.
Thus every fifth Respondent believes that due to the heavy workload at work, and the responsibility he is constantly nervous. 18% of Ukrainians said that the main cause of emotional disorders is the lack of time to rest, which leads to physical fatigue and emotional disorders.
16% of respondents believe that their emotional burnout in particular is a result of receiving low wages. Respondents are not ready to lower their demands for wages. They also talk about the need not only for a decent wage, but in approval of their actions from the management.
At the same time, one in eight respondents feel constant stress due to poor relationships at work. "White collar" note that the unfavorable atmosphere in the workplace has a negative impact not only on productivity but also on the emotional state in General.
Only a tenth of Ukrainians say that the main cause of their burnout are problems in his personal life. The respondents say that for them the priority questions are personal in nature and life, and work troubles just enhance the General state of apathy.
Burnout, unfortunately, can become not only a major source of problems at work, but also able to endanger physical health. Therefore, the ability to withstand stressful situations and is a skill to master.
Comments
comments