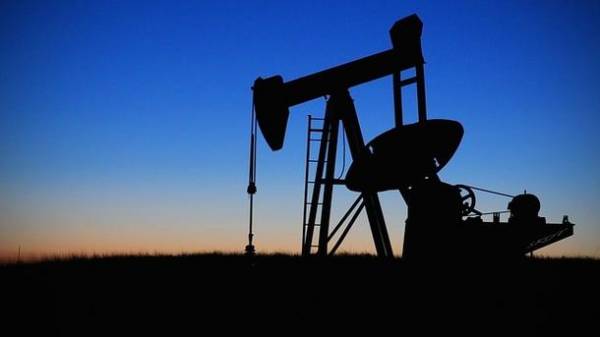 Oil reference marks are more expensive on Thursday after rising on the eve of the data about reduction of stocks of fuel in the United States.
The cost of July futures for Brent crude on the London ICE Futures exchange to 13:00 growing up of 51.04 per barrel. The contract price exceeded $ 51 per barrel for the first time since may 3.
Futures price for WTI crude oil for June on the electronic trading on the new York Mercantile exchange (NYMEX) had risen by this time to 48.13 per barrel.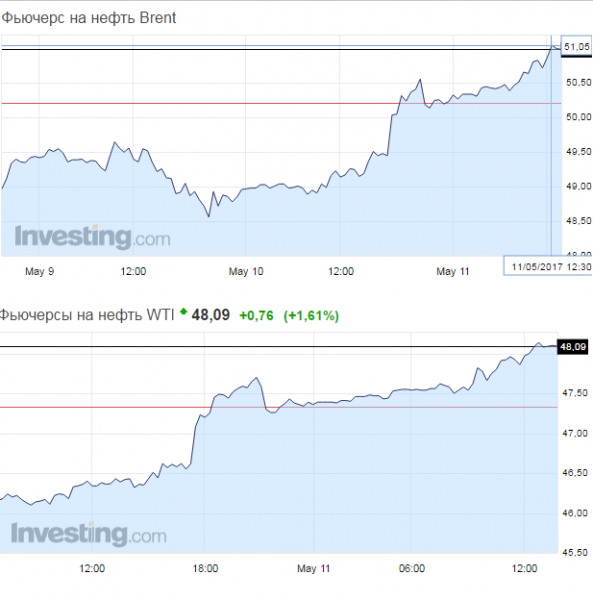 Before oil prices jumped at the fastest rate since December 1 last year on data from the US Department of energy that oil reserves in the country fell last week by 5.2 million barrels. The reduction was a record since the beginning of the year. Analysts polled by S&P Global Platts, predicted the inventory reduction of only 1.8 million barrels.
While oil production in the U.S. last week rose by 21 thousand barrels per day (b/C) – 9,314 million b/d.
In addition, on Thursday, the oil Minister of Algeria, Nureddin Boutarfa and his counterpart from Iraq Jabbar al-Luaibi said at a joint press conference in Baghdad that all the OPEC members and their partners, not members of the cartel, supported the extension of the agreement to limit oil production for a period of 6 months, i.e. until the end of 2017.
The decision on the question of the extension of the agreement will be made at the next OPEC meeting to be held 25 may in Vienna.
"The signals coming from OPEC member countries and some other countries, are quite clear and indicate that they will keep limiting production, – said the head of OMV AG Rainer Seele. – It stabilizes the oil market, and prices are set at levels just above 50 dollars per barrel".
However, analysts at Bank of America lowered the forecast prices of Brent crude oil in 2017 with 61 dollars to 54 dollars a barrel in 2018 – from $ 65 to 56 dollars per barrel.
Comments
comments