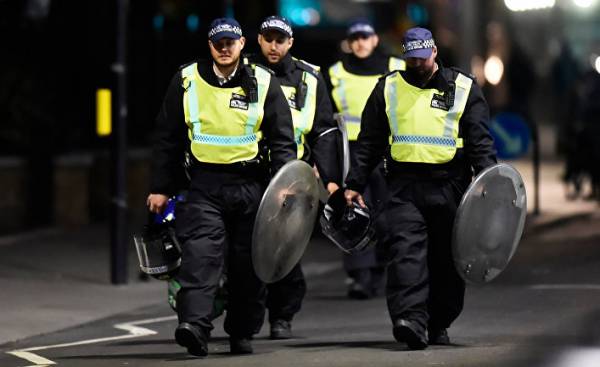 It was a very difficult few months for our city and for all citizens. Yesterday's horrific terrorist attack in Finsbury Park was preceded by a terrible fire at Grenfell tower and the attacks on Westminster bridge and London bridge. The sorrow Londoners are clear, and it is quite obvious that all of those affected by the incident, it is very difficult.
We deeply sympathize with the families of the victims and everyone affected by the recent tragic terrorist attack that claimed the life of one person and sent to hospital with injuries of eight people (two more victims assistance was provided on the spot).
Police and emergency services has again responded quickly and very professionally. They worked all night on the scene. I have said many times in the last week and must say it again: on behalf of all residents I thank our police and emergency services for their incredible dedication and efforts for our benefit.
It was definitely a deliberate attack on innocent Londoners, many of whom were observing Ramadan, the Muslims were returning from evening prayers. We don't know yet the motives of the criminal, but terrorism is terrorism regardless of who is targeted, regardless of what motivates the vile degenerates who commit such atrocities.
Since the terrorist attacks I was constantly in touch with the Commissioner of the Metropolitan police and with other police leaders. They sent additional forces to ensure our security, which helped to reassure Londoners, especially those who observe Ramadan. The police will take additional measures to protect the mosques and increase their presence in other places, that people are not only safe, but feel safe in their neighborhoods and in religious buildings.
I want to assure Londoners that the attack in any case will not distract the police and emergency services from other urgent cases, such as liquidation of consequences of the fire at Grenfell tower and support victims in Kensington and the local community. It also will not distract us from the vital work that the question of justice. As the terrible attacks in London on London bridge and in Manchester, the attack in Finsbury Park — it is an attack on all of us, on our shared values of tolerance, freedom and mutual respect. We need to fight extremism of any kind — whether it's vicious ideology of Islamist terrorism or other forms of extremism.
Ramadan is a Holy time for Muslims. This is the month of fasting, prayers, charity and sympathy towards others. Today, after another black day for London Muslims will fast, pray and think of heroism as the emergency services and ordinary passers-by. In Islington told me that people knocked the terrorist to the ground, but after that, the local Imam, Muhammad Mahmud (Mohammed Mahmoud) followed before the police that did not cause the detainee harm.
It is these stories give us hope. They show that our values — such as justice and the rule of law and our pursuit of unity will always be stronger than hatred and terror of extremists.
London has been through an incredibly difficult week, but I know that Londoners will continue to be strong and United. Although the unnecessary death of innocent people fills us all with anger and great sorrow, we have again and again shown determination not to allow those who want to divide us to succeed.
Now the best response that we can demonstrate, will be out of the house to pay tribute to the best parties in London. This summer will see an incredible number of wonderful activities — sports, cultural, dedicated to our way of life. This and the world championship on track and field athletics, and tennis at Wimbledon, and the "pride Parade", and numerous local events across the capital. We must use them in order to pay tribute to the freedoms we possess, and to show the world that we are not only tolerant of our differences, but appreciate them and are proud of them.
Almost exactly a year before the last attack was killed my friend Joe Cox (Jo Cox). This weekend I, along with people from different parts of the country took part in a giant picnic in memory of Joe. She believed that we have more in common that unites us than what divides us, and this event affirmed her innocence. Representatives of the Muslim community center, next to which yesterday the attack occurred, also participated in our "Big meeting" along with people of different backgrounds and different beliefs, United by a common idea.
It is more important than ever to focus on what unites us, what makes our city so wonderful — on our values of tolerance and respect and our belief that diversity makes us stronger. We need to remind ourselves about it, as thanks to this you can be sure that terrorists will never be able to divide us and that those who want to harm us and destroy our way of life, will never win.
The author of the mayor of London
Comments
comments