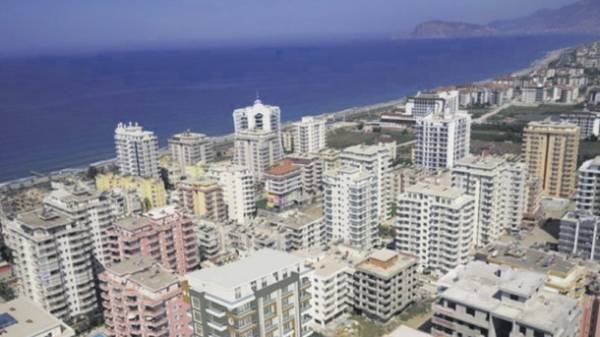 On the domestic real estate market things are neither good nor bad. However, the low activity of buyers and the slide downwards is usually explained simply: people have no money for expensive purchases such as housing. On the other hand, with the growing interest in Ukrainians buy real estate abroad: in some countries, Turkey, Germany, Cyprus sales increase to our compatriots. The geography of such purchases covers the whole world: from the conservative "old" Europe to the exotic of Vietnam and North America. And here it is worth noting that the customers go, not only the rich.
"Today," has decided to understand, why Ukrainians abroad of the apartment, who these acquisitions afford and what to consider if you are going to carry out the transaction. This helped us head of sales of real estate abroad an AM ESTATE Svetlana Dubina, Director of Limassol Realty Timur Makarov and Vice-President of the Association of professional property managers Anatoly Topal.
REASONS TO BUY: INVESTMENT AND PERMANENT RESIDENCE
One of the most common reasons for buying property abroad — the desire to protect their savings. Despite the entreaties of the authorities and experts on investing, many Ukrainians still do not trust the domestic financial system in General and banks in particular. In such a situation, the foreign investment in housing seems to be more reliable than in the domestic
.
In addition, this property can become a source of income through rent. Where such income is not only adds to our wallet.
"One of the factors which encourages Ukrainians to buy real estate abroad, — ability to get by renting official income within the European countries and pay it with taxes, — says Anatoly Topal. — In many countries, this simplifies the process of assimilation, that is obtaining a residence permit, and eventually citizenship. After all, many people buy property with a view to go". The surge in purchases was for this purpose in 2014-2015, a significant part — at the expense of the people who lived in the Crimea, in Donetsk and Lugansk regions, experts say.
Typical for European countries is to establish a level of value owned property to you, which is the basis for obtaining a residence permit. For example, in Greece is 250 thousand Euro, in Spain — 500 thousand euros. And in Hungary, for example, the minimum amount of a real estate transaction is not: how much would you may have bought, you can already apply for a residence permit, although this does not guarantee its receipt. But in Turkey, any acquired property is receiving a residence permit.
And finally, the most simple reason to buy a flat abroad, especially in resort areas, is to go there to relax.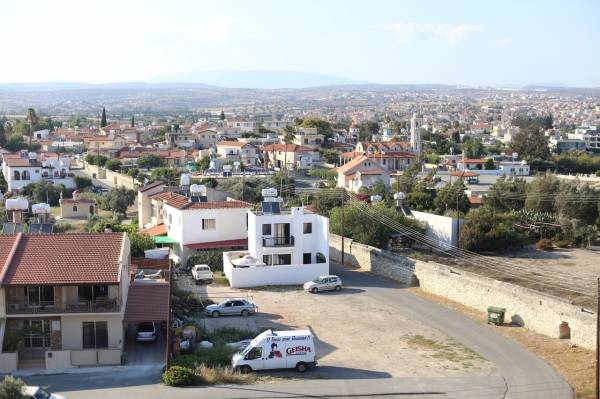 Cyprus. Letting property can be a good source of income
HOW TO "INFILTRATE" EUROPE AT THE PRICE OF KIEV APARTMENTS
"The apartment in Europe" — sounds solid, and many people causes Association with housing anywhere in Central London worth millions of pounds with the odd. In fact, selling a good apartment in Kiev, for the money you can buy yourself in the vastness of the EU a roof over your head at least not worse. And not necessarily in poorer countries. How do you, for example, an apartment in Germany?
"In Berlin for 20 thousand euros you can buy a one bedroom apartment in the old gedeerovskogo the Fund area of 4450 sq. m, — says Anatoly Topal. — However, maintenance with all utilities, plus payments to the development Fund and the repair Fund, will cost you about 300-400 euros per month. And buying in the new Fund of the same footage, but for 35-40 thousand euros, you service apartments you spend about 100 euros a month". By the way, for Germany it is typical not too spacious apartment, "Hollywood swing" homes are rare there. "Germany "sitting" on a modest apartment, where one bedroom can even fit 37 sq m," says Topal.
In Slovakia, the Czech Republic, Hungary really to find apartments for quite Ukrainian price of 600-700 euros per sq m. These prices are not rare is not the capital, but the cities, by analogy with our regional centers. The quality of real estate immeasurably above, than in Ukraine. In the same Hungary apartment developer needs to give up already renovated and partially furnished. But where the apartments are cheaper, generally more complicated to make a lease. But all options should be considered individually, since profitability, says Topal, different in different places: "Where and 10% per annum will not receive, and where you can take 14%". But there is a General positive feature: if you signed a formal lease contract, your rights are 100% protected by the state.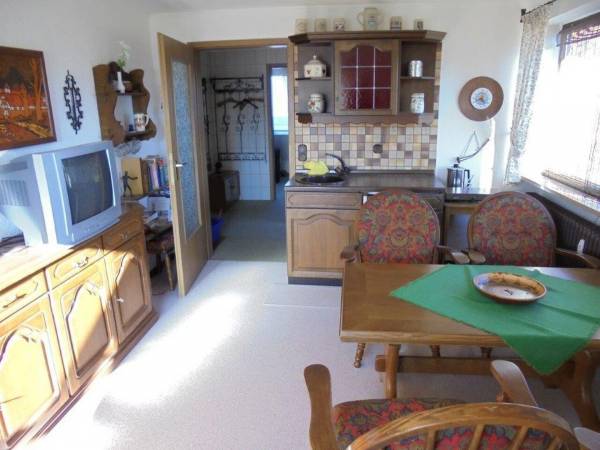 According to Ukrainian price. In Germany there is no "Hollywood swing"
IN THE BLUE SEA
Most interesting is the real estate in coastal resort areas. Here and to relax pleasantly, and rent easier. And housing prices there often are not exorbitant. For example, in Bulgaria you can find apartments ranging from 15-18 thousand euros. "This is what we call smart apartments, — says Anatoly Topal. — Permanent residence is not very convenient, mostly just for recreation. But everything necessary for life there, and the kitchen more than in the "smart apartment".
CYPRUS. If you are more drawn to the Mediterranean, it makes sense to look at Cyprus. "Cyprus is multifaceted. Expensive in respectable resorts, where a square meter can reach 10 thousand euros — said Timur Makarov. — But in less popular places, in cities with good infrastructure and the same beautiful coast, the apartment is 45 sq m can be purchased for 40-45 thousand euros. On average, you can count on the price of 1 thousand euros per square meter".
WEST. In Spain in the resort areas, property prices are about the same as in Cyprus, but there are cheaper. "In Spain, the large oversupply of real estate, —said Timur Makarov. — They had a construction boom, they have set up many objects, then came the crisis, and demand has fallen". In the country of the conquistadors single apartment can be bought for 25 thousand euros. But, warns Makarov, it may be "dead" housing requiring repair (Cyprus flats are usually sold in good condition, and the Spanish apartment Cyprus prices — also after the repair).
TURKEY. It is also possible to find accommodation near the sea in price from 450-650 Euro per sq. m. for Example, one-bedroom apartment (i.e. one bedroom plus living room) with an area of 55 sq m, 300 m from the Mediterranean sea coast, in ecologically clean area with beautiful nature, offered at a price of 35 thousand euros. And in fact, three rooms (two bedrooms and a kitchen-living room) the apartment is 120 square meters in house 30 m from the sea, but Black, can be purchased at a price of 56.5 thousand euros.
EARNINGS. According to Timur Makarov, on the surrender of the apartment in Cyprus to rent you can get about 10% return. Approximately the same average profitability promised apartments and other "resort" countries. Svetlana Dubina indicates another opportunity to earn on Turkish real estate: if you buy apartment in the house at the stage of excavation, by the time of the house, and a half-two years, it will grow by 22-26%.
TO HANDLE PITFALLS
However, vigilance would be superfluous ever. "We already have a number of complaints that Turkish builders do not fulfill their obligations, — says Anatoly Topal. And if you think that in civilized Europe cannot "throw", you are wrong". Scammers are everywhere. Therefore, experts recommend when buying an apartment to consult with independent lawyers and, if possible, take along your own interpreter. However, to minimize risk can cooperation with a specialized company, long and professionally engaged in the sale of real estate abroad.
COSTS. The advice of a professional will help and from the point of view of assessing the actual costs of the transaction. In many countries it is not so simple with registration: costs can reach 10% of the cost of housing and does not disappear after purchase — in many countries there are taxes associated with owning property. Better to know about them in advance.
"In Europe there is the coastal town in which you are required to participate in the development of the tourist region of his estate, if not living there all the time, as a foreigner, says Topal. — If you live — you have to spend there money, and everyone is happy. If you rent housing for rent — is also all right, money is spent on your guest. And if idle apartment is empty, it can fall under the tax — for example, 18% of the cost of housing. You need to be careful and here's why: in the whole country tax may be one, and this particular city is higher."
LIMITATIONS. In addition, many residential complexes are limiting rules. For example, in your garden of Eden guests to be after 23:00 (quite common in Germany) may be the ban to put the car closer than 50 m from the house, etc.
FAILURE. Another feature that is widely spread in Europe — when to purchase a house, you need to obtain the consent of neighbours or the local community. That is natural: people don't want to be close to them lived by someone unknown. However, for you it is safe — even if you do not pass "face control", you lose only time.
There is a more significant risk. "In some countries it may be that you will buy apartment, and you two years later, refuse to register, warns Anatoly Topal. — Of course, two years — this is an extreme case, but six months of hanging in limbo, if there is enough convincing you confirmed the origin of the money for this purchase — this is typical".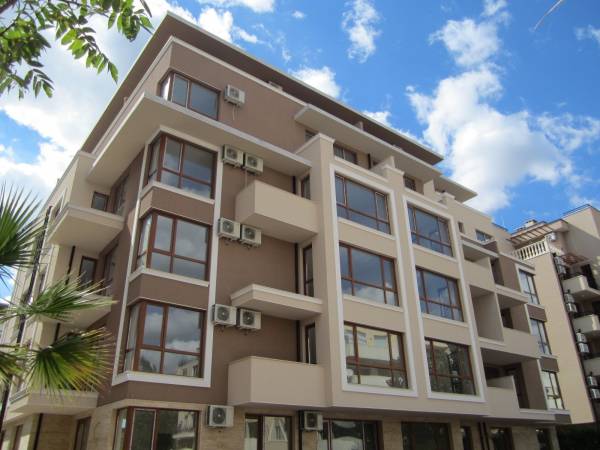 Bulgaria. Vigilant in contracts will not prevent
CREDIT, INSTALLMENT AND THE ACTION OF DEVELOPERS
As you know, one of the reasons forever sleepy state of our real estate market is the lack of affordable mortgage lending. Well, if you are not able to take a reasonable interest rate loan for a home purchase here, you can try to do it abroad. Of course, they would have to buy there.
FORMALITIES. To obtain a loan secured by the acquired property in a more developed country is no more difficult and often even easier than at home. And while bankers are not too embarrassed that you're a foreigner. Importantly, the Deposit is not going anywhere. Except that you have to be prepared that in Europe and some other countries are very jealously guarding that to prevent the laundering of criminal money. So you will need to prove the legality of source of funds for the down payment. Moreover, the interest you must pay, too, with the official income. In this sense, foreign bankers where large formals, than the Ukrainian. But plenty of countries where this are is easier, if only I had the money. For example, in Turkey it is possible to pay cash, without going into details of its origin.
RATES. In a Turkish Bank you can take out a loan at 7-8% per annum with an initial payment of 50% of the value of the apartment. In European countries, rates can be even lower than in the Czech Republic really need to find a loan for 3% per annum, and in Germany and 2%. That is, successfully renting an apartment to rent, you can pay the mortgage loan taken for its acquisition.
ACTION. In addition, the purchase of apartments can help and the action of developers. "For example, there are Turkish companies that offer 5 years to pay Bank a fee on the loan that you took to purchase apartments in them, — says Svetlana Dubina. — In fact, you pay 50% of the price, and then only the body of the loan."
There are in Turkey and video installment. The conditions can be very different. For example, you just pay 50-70% of the price of the apartment, and the rest paid within three years. But the right of ownership receive only after you pay the entire cost.
Comments
comments