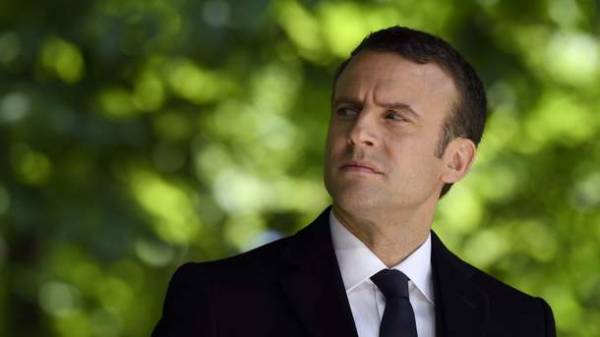 French satirical weekly Charlie Hebdo published on its cover a caricature of the former Minister of the economy of Emmanuel Macron, who won the presidential elections.
On a new caricature of the President-elect is standing next to his wife, 64-year-old Brigitte, which artists depicted pregnant. The inscription on the cover reads: "He will work wonders!"
Charlie Hebdo"s first edition since Macron"s victory: "He's going to work miracles" pic.twitter.com/De7OASp2hh
— Anealla (@anealla) may 10, 2017.
The wife of Macron Brigitte was his teacher of French. She is older than his chosen one for 24 years. Total children in pairs, but macron have adopted three children from his first marriage wife.
Sunday was the second round of presidential elections in France. Final figures from the interior Ministry, the founder of the movement "Forward" Emmanuel macron prevailed with a score of 66,1%, the candidate from the party "national front" marine Le Pen scored 33.9 per cent of the votes.
Charlie Hebdo regularly publishes provocative cartoons illustrating the different events. The attention of the world previously little-known magazine has attracted after a series of attacks in January 2015, when the editorial office was attacked by Islamists.
Comments
comments