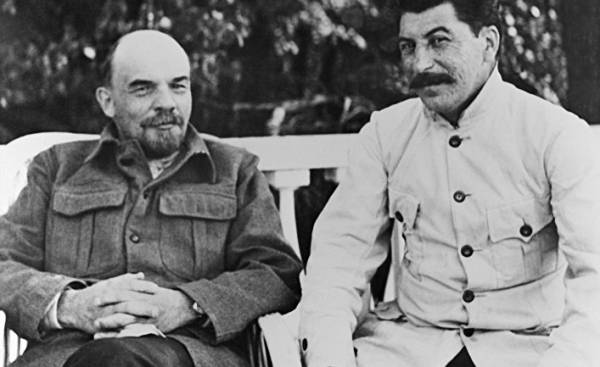 I hope that the work done by the socialists to the events of 1918 for the benefit of the independence and values of Finns will be considered.
Wounds first years of independent Finland continues to be ignored. Well.
Some Finns believe that the wounds of 1918 are still visible. I have nothing against this, but I hope that the story will be better understood. Besides, I hope that the work done by the socialists to the events of 1918 for the benefit of the independence and values of the Finns, will be taken into account.
Finnish historians forget that Joseph Stalin came at an extraordinary Congress of the Finnish social Democrats on 25-27 November 1917. Shortly before that appointed people's Commissar for nationalities of the RSFSR, he was on it the socialists of Russia.
Initially, the representatives of the moderates, who wanted to avoid bloodshed, had the most votes, 59. The radicals had 43 votes. At the end of the meeting, the radicals won the most votes (59) against moderate forces (44). "Revolution" in Finland, therefore, was approved.
A few days before this, on 20 November 1917, my great-grandfather Vihtori Kosonen (Vihtori Kosonen) organized a meeting in the Student building under the slogan "Fold weapon". It was attended by many Finns, including Eino Leino (Eino Leino, the Finnish poet). The event was really a mess.
My great-grandfather was an active socialist and a fighter for independence. He believed that the first stage of the struggle for Finland's independence there was a strike of 1905, in which the working people and the bourgeoisie acted as one front against the tyranny of Russia.
Without any connection with this question, but in order to emphasize the activity of his great-grandfather, I would also like to inform you that he even attended the conference of the Bolsheviks in Tampere in 1905, when Lenin and Stalin met for the first time.
Why the involvement of Stalin's forgotten? Was there a situation so painful that it in any case could not control? Perhaps the character of the neighbour, it was impossible to criticize during Finlandization? The postwar policy of the extreme left have used the myths of the civil war. Perhaps the involvement of Stalin would make them not so bright? And then the question was simply forgotten?
Now, 100 years later, when we consider the different events, it is important to remember that the socialists did a lot of work to promote our independence and life values. Revolutions in world history gave rise to a revolution in Russia, which influenced the thoughts of many Finns. The consequences were sad, and their influence is still being felt.
The more facts, the less Finnish citizens will think out for yourself.
Comments
comments