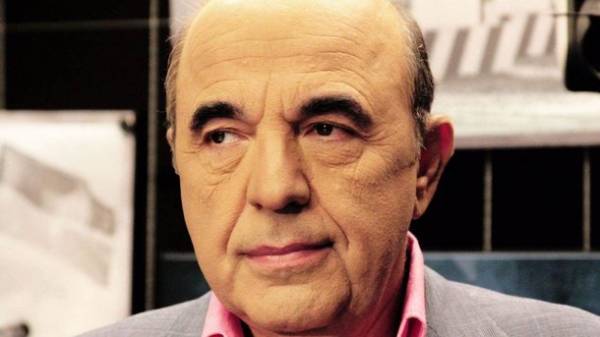 Ukraine will take a year to stabilize the economic situation. This was stated by people's Deputy of Ukraine and the leader of the party "For life" Vadim Rabinovich was the author's program "who's Who Rabinowitz" on the TV channel "112 Ukraine".
"Economic approaches need to change radically, to free small and medium businesses from taxes, to allow everything that is not forbidden. Need to get rid of the thieving managers, they need to return to earth, to remind you that the people trusted them to dispose of his farm, and did not put them to rule forever. For all our calculations, we need just to fix what you did to the "experts", especially stray, to bring the country out of the economic impasse, in which it was brought "reformers" these clumsy and parasites. We just need this time to recover," – said Vadim Rabinovich.
The leader of the party "For life" noted that Ukraine has great potential.
"We have, like France, like Germany, we have the raw material situation is not less and not worse, we have a high educational qualification. We need to go forward. To build an independent, neutral, Ukraine, Switzerland Eastern Europe-based business development, banking, agro, hi-tech," —said the MP, adding: "We can, recovering for a year, then just take off, and that we do not catch up, this we will ask for a visa to come and invest money here. We are ready – seriously and prepare – not only politicheskoi victory and economic victory."
As reported, Ukraine's GDP growth in the first quarter of 2017 compared to the same period in 2016 slowed to 2.4% compared to 4.8% in the fourth quarter of 2016.
In June, the world Bank has improved the forecast of GDP growth in Ukraine to 2018, from 3% to 3.5%, and in 2019 – 3% to 4% in comparison with their estimates, the data in January of this year.
Comments
comments