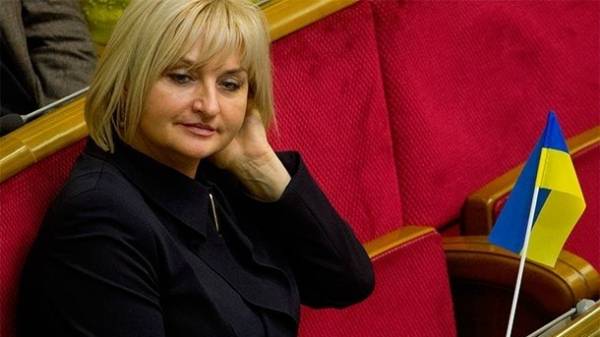 The head of the National Bank of Ukraine (NBU) Valeriya Gontareva will report in the Verkhovna Rada, if necessary. This was stated by the MP, the President's representative in Parliament, Irina Lutsenko in the air of "112 Ukraine".
"Today, Valeria Gontareva has not gone, she will not run away on the second day, she always talked with the deputies. She is always on all the invitations of parliamentarians came and always reported well-grounded and balanced. And if the need arises, Gontareva will come and will report", – Lutsenko declared.
According to her, the President will decide on the candidate on a post of the new head of the NBU after the political consultations with the Parliament.
Recall that today, may 10, Gontareva appointed acting head of the NBU of his first Deputy, Yakov Smoliy. To work in a new capacity resin will begin on may 11.
In early April, the NBU announced its intention to withdraw and asked the President of Ukraine Petro Poroshenko, which takes the decision to fire her until may 10.
However, to date, information on the existence of the presidential submission of the resignation of Gontareva no, and the head of the NBU after the may holidays goes a long vacation.
A definite answer to the question of who will succeed Gontareva, yet, but experts are inclined that it will be the Chairman of the Board of Raiffeisen Bank Aval Vladimir Lavrenchuk. He Lavrenchuk has said is ready to become the next head of the National Bank of Ukraine.
Comments
comments