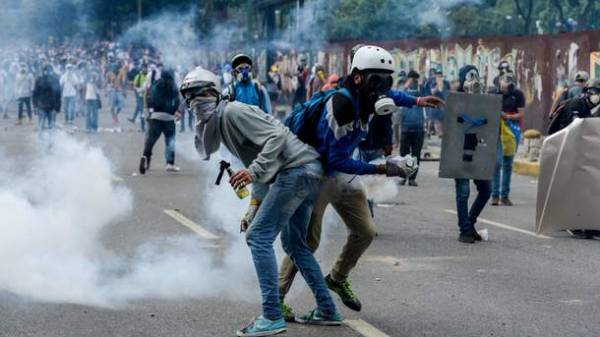 In Venezuela are investigating the murder of the President of the student organization at the University in the name of Jose Antonio Anzoategui. A young man was shot dead during a meeting of students. Several people were injured, according to ru.euronews.com.
At this time in Caracas the police had to use tear gas to disperse the demonstration, staged by students of the Central University of Venezuela. They oppose the plan of President Nicolas Maduro convene a Constitutional Assembly, which will include the preparation of a new basic law.
Another topic of concern of the opposition – statement by Maduro about the possible withdrawal of Venezuela from the "Organization of American States". During a speech in Washington, the President of the National Assembly, Julio Borges said that he will do everything possible to prevent this.
Comments
comments