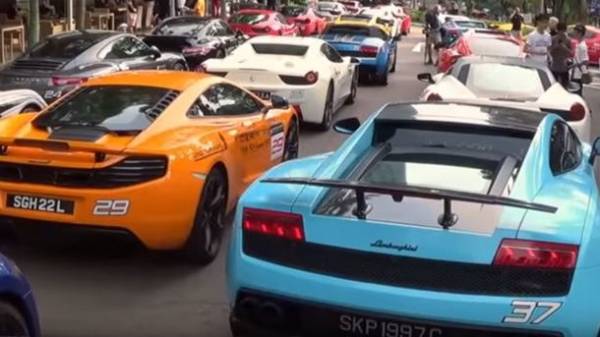 In Singapore there was a "rally" darling and incredibly beautiful supercars that drove through the streets, creating probably the most expensive alcohol in the world, according to "Topdir".
It is reported that the reason for the collection of supercars was a car club Scuderia FSG, which unites owners of super cars from Singapore. "Rally" cars-beauties is available each year, where their owners can show off their machines, run them on local streets.
This year the parade Scuderia FSG has turned out very big. Supercars Ferrari, Lamborghini and McLaren have formed a real traffic on a busy highway of Singapore.
Comments
comments