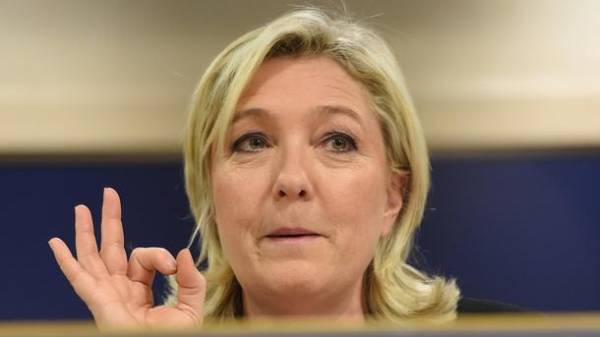 Femen movement activists staged a rally against a candidate for the French presidency, marine Le Pen during her vote on a site in the suburbs of Paris.
Photos of the action were posted on Twitter one of the activists of the movement Irina Shevchenko.
The photos can be seen as five half-naked girls unfurled a huge poster on the scaffolding of the Church in the town of Henin-beaumont, where the vote Le Pen. On a huge red poster says: "marine power, Marianne in despair."
#Presidentielle2017 : les Femen s invitent chez Marine Le Pen https://t.co/csMed9ZA2p pic.twitter.com/aHWMX4rGjN
— L Obs (@lobs) 7 may 2017 R.
Marianne is the symbol of France, the personification of the national motto "Liberty, Equality, Fraternity".
According to media reports, the participants of the action were detained by the police.
Earlier, the two Femen activists tried to disrupt the speech Le Pen in Paris.
We will remind, on may 7 in France the second round of presidential elections.
Comments
comments