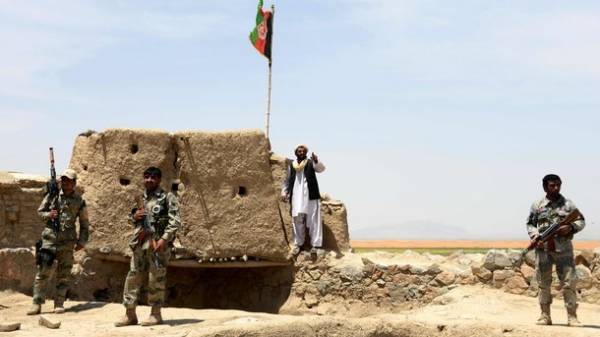 The Islamist Taliban after two days fighting captured on Saturday, the police Department of the city of Qala-e-Hall in Northern Afghanistan, near Kunduz, reports UNN with reference to Deutsche Welle.
Law enforcement representative confirmed this information, but noted that the security forces continue to fight with the Taliban. On the exact number of casualties on both sides it was not immediately known.
"Reinforcements are on the way, the enemy attacked Afghan security forces on the ground and from the air. Soon our forces will regain control over the lost territories," said a police spokesman.
The Taliban spokesman, issued an appeal, where he confirmed the capture of Qala-e-Hall. Radicals have often tried to capture the city of Kunduz, twice they managed to briefly take control of the provincial capital.
German Chancellor Angela Merkel on the background of this message, noted that it is too early to talk about the withdrawal of foreign troops – particularly NATO troops and about two thousand soldiers of the Bundeswehr from Afghanistan.
"Events that we experience shows that our presence, our support, consulting and training and now there is need", – said Merkel.
Recall, the Taliban announced the start of a military offensive in Afghanistan.
Comments
comments