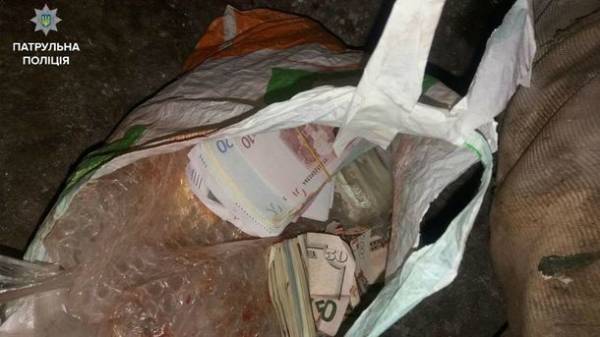 In Zaporozhye patrol detained the man who robbed a 78-year-old woman. As militiamen found out, he called the apartment of the pensioner and reported that her son was in trouble and demanded money that he allegedly escaped criminal liability, according to the social network the Patrol police of Ukraine.
"Woman let the unknown in the home and emptied out the stash of money. The attacker did not wait until the victim give him the money, and just grabbed all his savings and ran away. The woman began to scream, it was heard by neighbors who called the police, the message reads, In the words of the son of the victim, which later arrived on the scene, the attacker stole 160 000, 82 000 $ 3 000 euros".
From local residents, law enforcement officers found out that at the time of their arrival, the man was still in the house. Detained him in the attic with a bag of money. While trying to escape an attacker injured his head, so the patrol has provided first aid on the spot. All the circumstances of the case finds a investigative team.
Recall that in Zaporozhye detained a couple who sold baby for 7 thousand dollars.
Comments
comments