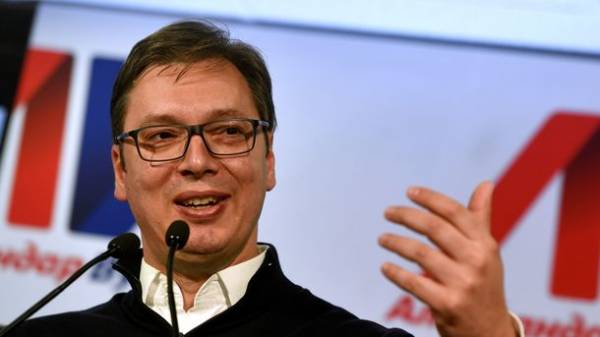 Conservative Prime Minister of Serbia Aleksandar Vucic won the presidential elections held on Sunday, 2 April. About it reports TSN with reference to Reuters.
Vucic scored 58% of the votes of the voters and thus win in the first round. His nearest rival, opposition candidate Sasha Jankovic has received the support of 14% of voters/
The election result confirmed the almost total domination of Vucic in the Balkan country, which he wants to join the European Union while maintaining strong ties with Russia.
The role of President in Serbia is mainly ceremonial, but Vucic is expected to retain the real power, controlling its ruling Progressive party of Serbia.
Earlier it was reported that on Sunday in Serbia's presidential elections, a victory which tipped the current Prime Minister of the country Alexander Vucic. He has a strong lead in opinion polls recently, however, in the second place they unexpectedly left candidate under the name "White" – 26-year-old comedian, parodist, Luka Maksimovic.
He decided to participate in the elections under the pseudonym ljubiša, Preleukemic White. "White" he is in the truest sense of the word – in public, he appears in a blinding white suit with white tie and occasionally even sits astride a white horse.
Comments
comments