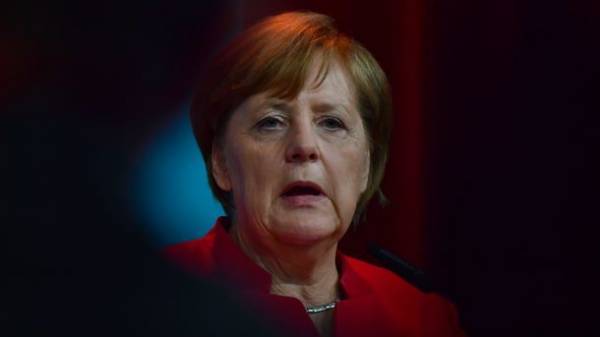 German Chancellor Angela Merkel stressed the importance of a dual strategy of NATO towards Russia on the background of a new situation in security sphere in Europe.
She declared in a weekly video address, reports Deutsche Welle.
According to Merkel, the annexation of Crimea and the conflict in Eastern Ukraine has caused concern among the Baltic States and Poland and the situation in Moldova raised questions in Romania and Bulgaria.
As noted by the Chancellor, these countries it was important that NATO reacted to the events and, for example, sent troops to the Baltic States.
"Germany are always very closely followed, in order, on the one hand, demonstrate readiness to defend the entire Alliance, and with another – not to break off the negotiation contact with Russia," said Merkel.
She stressed that all measures be taken in such a way as not to violate the Founding act Russia-NATO and to further the work of the Council Russia-NATO.
Earlier, Merkel explained how NATO should deal with Russia.
Recall that recently the provera Merkel talks with Putin, during which they discussed Ukraine.
Comments
comments