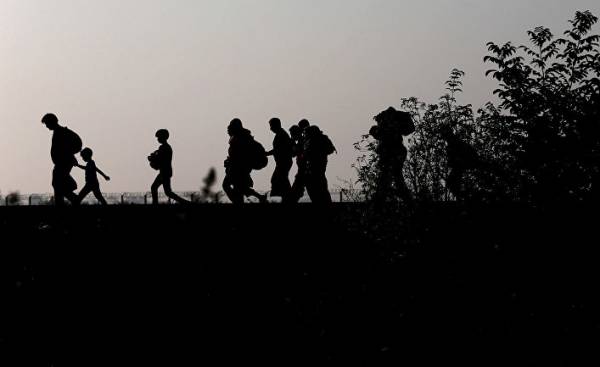 Compared to the majority of Cubans, josé Alberto pérez (José Alberto Pérez) lucky. He received higher education in mathematics and computer science at Volgograd and successfully led his own business by importing clothes from Russia. However, the new regulations introduced in 2014 was to limit the number of imported goods, and things had gone worse. In the end, he decided to stay in Russia. But here the problems began: the conflict in Ukraine, rising prices and the devaluation of the ruble. In addition, he divorced his Russian wife. And then he decided to move to Spain.
Almost two years later, he recalls his journey, which was done by many other Cubans, who did not want to live in poverty and lack of freedoms. Many of them in recent years moved to Spain via Russia, where they could enter without visas. The number of those who wished to leave the island, can increase considerably after the abolition of the Obama law, automatically giving Cubans the right to stay in the U.S. if they can get to her.
Now they are deported by the hundreds. "Because they're desperate to go to USA, you will try to move to Spain via Russia," says josé Alberto.
In cold Serbia
However, this route has become more complicated after September 2015 Hungary, wanting to stop the flow of Syrian refugees, closed its border with Serbia, through which they got into the EU. Dozens of Cubans are snow-covered for months on Serbian lands, where the climate is significantly different from the heat of Cuba, which they left. According to the office of the UN high Commissioner for refugees (Acnur), 168 Cubans are in the detention centres of the former Yugoslavia. "We decided to leave Cuba there is no freedom. We are tired of persecution, then it is impossible," — said the Agency Reuters Tanya Hernandez (Tania Hernández), which in August last year moved to Serbia with his family. He sold his house in Havana and believes that to get to Spain much easier than in the US.
With regard to 47-year-old Jose Alberto Perez, his Odyssey began on 5 March 2015. The day he flew from Moscow to Belgrade with a return ticket and a reservation for a hotel room. Thus, he wanted to create the impression that just flies to Serbia for a visit. "In Moscow there are Cubans who make money by assuring you that I will provide a refuge," he said.
Together with three compatriots, he went to the border city of Subotica and tried to cross the border with Hungary in a wooded area. Border guards stopped their 150 metres from the dividing lines. "They are very surprised that we were Cuban. Usually they tried to cross the border, the Pakistanis or the Afghans, but the Cubans will never be". After a brief trial they were given five days to leave Serbia. "But we did not want to return to Russia and especially to Cuba," continues Jose Perez his story.
They met with the Serbian conductor, nicknamed "Brother", which for $ 150 helped them to cross the border. The Serb took them to an abandoned house and at dawn brought to the fence. They jumped through it, then through two fences of barbed wire and crawling through fields covered with agricultural plants and weeds, broke into Hungary. They walked ten miles, until he met police officers, who said that the asylum seekers.
In terrible conditions
Having visited two temporary accommodation centres, they were in the refugee camp in Debrecen, where the sanitary conditions were horrible. "My temperature jumped to 40 degrees," says Jose Perez. In the camp there were other Cubans that Hungary gave asylum even to those who participated in the dissident movement. At the same time there was a rumor that in the Czech Republic asylum is granted to all.
Then he went to Budapest and from there to Brno (Czech Republic), in the vicinity of which was located another camp. "He was quite unlike the Hungarian, something like a hotel," says Perez. It came to 45 Cubans, but they also denied asylum because they had already sent a similar request to another country. The authorities offered them the following way: if they leave the camp unbeknownst to the police, the 18 months can come back, and then asylum will be granted. Many have agreed. Many went to Spain. Jose Perez first went to Vienna, thence to Milan, Marseille, Montpellier and Figueres. And only from there went to Madrid, thanks to the familiar to Cubans living in the Spanish capital. One woman who went with him the Serbian-Hungarian border, in the end, in 2016, came to the United States, where she waited for a groom. Thus, it circled half of the globe to eventually be 150 kilometers from Cuba.
According to the preliminary data of the Ministry of internal Affairs, the number of Cubans who want to obtain asylum in Spain last year increased by half and reached 80 people. However, it should be emphasized that in fact, in Spain arrives a much larger number of Cubans as not all are striving to obtain this status. One of them is Jose Alberto Perez. He is going to marry in Fuenlabrada with his Spanish bride Christina, although it has not yet issued all the necessary papers and have not received a work permit.
Comments
comments