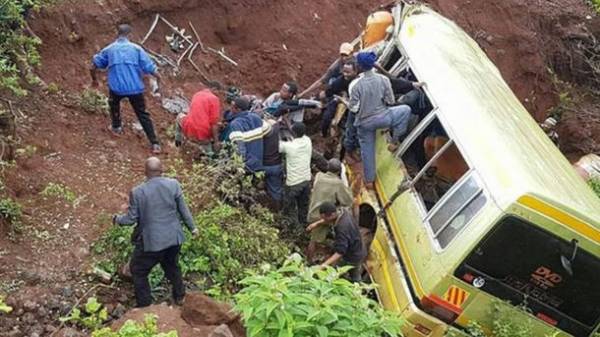 Thirty-two students, two teachers and the driver of the van were killed in Tanzania when their car fell into a roadside ravine in the Northern tourist district of Arusha on Saturday. This was announced by a senior representative of the police, reports UNN with reference to Reuters.
"The accident occurred when the bus was going down a steep hill, in rainy weather," said local police chief Charles Mkumbo.
"We are still investigating the incident to determine whether it was caused by mechanical failure or error of the driver," he added.
Teenagers who died in the accident, which occurred around 9:30 a.m. in the area of CT, were students aged 12 to 13 years, the militiaman noted.
President John Magufuli described the accident as "a national tragedy".
Comments
comments