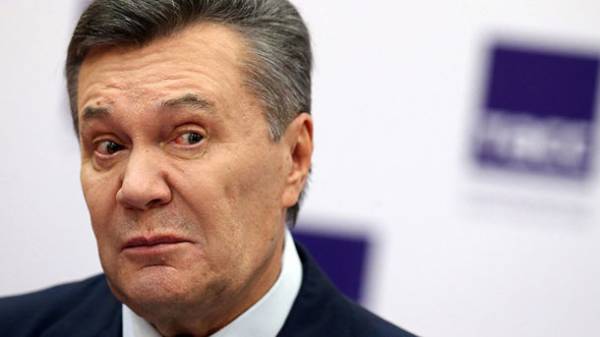 Obolonskiy district court of Kyiv has summoned the former President of Ukraine Viktor Yanukovych as a defendant of high treason.
A photocopy of the relevant agenda published on Friday on the website of the Judicial administration of Ukraine.
Yanukovych is called in the court on may 18 at 10:00 in the case against him of committing crimes under part 5 St. 27 (referring to the accomplice as a category of accomplice), part 3 of article 110 (encroachment on territorial integrity and inviolability of Ukraine that resulted in the death of people or other serious consequences; provides imprisonment for the term from 7 till 12 years), part 1 of article 111 (high treason envisages imprisonment for a term of 10 to 15 years), part 2 of article 437 (waging aggressive war or aggressive military operations, provides imprisonment for the term from 10 to 15 years) of the Criminal code of Ukraine.
The agenda is aimed at the host of the suspect: Russian Federation, Rostov-on-don, St. Eremenko, 81, korpus "B".
Also on the agenda stated that the defense of Yanukovych software provided the opportunity for participation of their client in a preparatory court session in a videoconference mode.
As reported, on may 4, 2017, Obolonskiy district court of Kyiv has announced a break in the preparatory meeting on the case of treason, ex-President of Ukraine Viktor Yanukovich until may 18 to 10.00.
The decision was taken after partial satisfaction of the petition of protection of Yanukovych on the organization of videoconferences with him.
Comments
comments