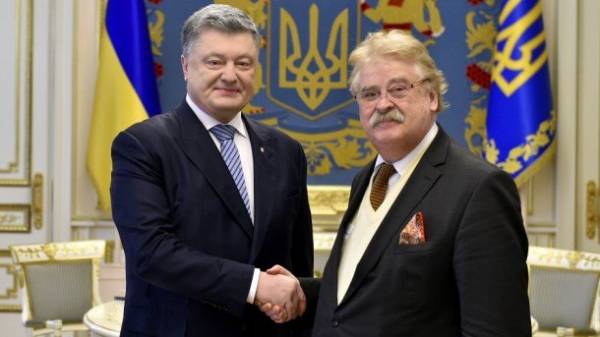 The President of Ukraine Petro Poroshenko awarded the order of Prince Yaroslav the Wise V degree member of the European Parliament Elmar Brok, the press service of the head of state.
During the meeting Poroshenko thanked Brock for the support of Ukraine for a long time as Chairman of the foreign Affairs Committee of the European Parliament, noting his help during the revolution of Dignity, the ratification of the Association Agreement between Ukraine and the European Union, and support in the process of granting Ukrainians visa-free regime with the EU, and the strengthening of democratic institutions in Ukraine.
WU turn, the MEP noted that Ukraine has made progress on the path of reforms in recent years.
"Successful Ukraine is important for the whole European continent. Ukraine's success will mean the end of Putin's plans", – he said.
During the meeting the interlocutors discussed situation in Donbas and the continuation of reforms in Ukraine.
Comments
comments