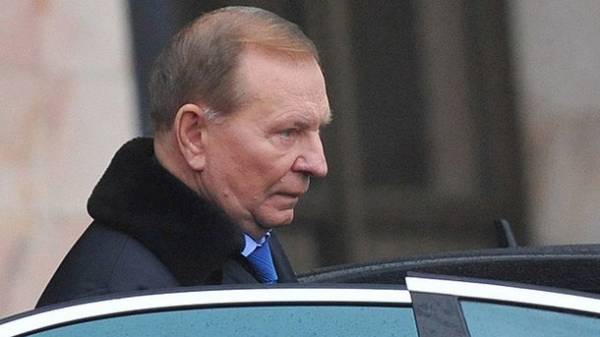 The representative of Ukraine in the Tripartite contact group (TAG), the second President of Ukraine Leonid Kuchma reaffirms the inadmissibility of the elections in the occupied Donbas and appreciates the position of Chancellor of Germany Angela Merkel on the fact that for peace in Ukraine, Russia should return to the Ukrainian border.
"Thanks Mrs. Merkel that the meeting with Putin said to the world came got (Ukrainian) border to give," – said Kuchma to students of the Nizhyn state University. Gogol on Friday.
Later, answering a question of journalists about how the future of the "Norman format" with the elections in France and Germany, he said: "We have to look at ourselves, how we look externally, we hope that someone will come and solve our problem. Need to do the Ukraine, about which we all speak, but few that do. I like the position of German Chancellor Merkel. It is consistent in their views about the implementation of the Minsk agreements."
Kuchma commended a recent statement by Merkel that "the President of the Russian Federation, give the border in order to continue to talk about political reform, will provide, together with all the world in this area".
"Like she said it from a sincere heart," he added.
Speaking about the possibility of elections in the Donbass, the representative of Ukraine in the TAG said: "For us this is totally unacceptable. No elections in the occupied territory. After all, if not our government will, foreign and, to our neighbors, especially the military component, of which there are about 40 thousand".
We will remind, on may 2 in Sochi took place the meeting of Angela Merkel with Russian President Vladimir Putin.
During the negotiations, Merkel said that there is no need to conclude a new agreement within the framework of the peaceful settlement of the situation in the Donbas. According to her, she would lifting sanctions on Russia after the implementation of the Minsk agreements.
In turn, political analyst on international Affairs Oleg Voloshin said that Angela Merkel can persuade Kiev to agree to any terms with the "Minsk process" to end the war in the Donbass, which will remove the sanctions against Russia.
Comments
comments