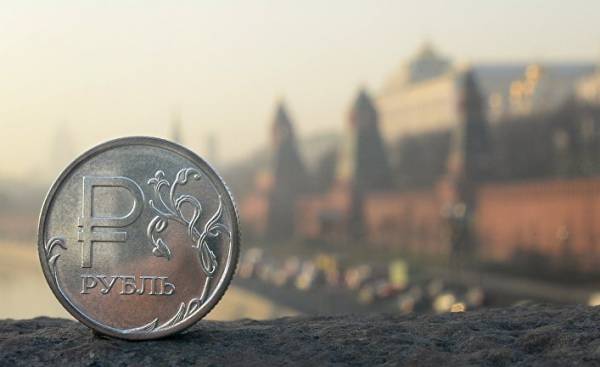 Recent data suggest that the collapse in oil prices pulled down the Russian ruble. Experts see the cause of the fall in excess of "black gold" on the world market due to production growth in the United States. That he expects the oil market in the short and long term, how will this affect the Russian economy, and why not just oil, but the war with Ukraine wash the ruble in the toilet, "Apostrophe" said Russian financier and blogger Slava Rabinovich.
The most important reason (the drop in oil prices — "Apostrophe") is the increase in US production. As soon as oil starts to move up, offers even more companies and wells and everything related to financial technologies, the cost of oil and gas which is moving steadily down.
There is progress in negotiations between the warring parties in Libya. There recently in connection with the clashes had stopped work on several large oil wells. Nigeria also demonstrates positive dynamics — there is expected to increase oil production
We can also look at the U.S. Department of energy, which States that the level of oil production in the country increased. There follow the data about oil stocks in the US, and you can see that they decreased the amount less predictable. This suggests that last year's agreement by OPEC on reduction of oil production were ineffective. That's why the cost of oil moving down is if we talk about the short-term trend. Long term (10 years), then there at all for oil-producing countries looks like "very bad", "the horror, the horror".
All clear now with the ruble: he again descends. It again flush it down the toilet. This has never happened, and here again.
We spend 100 billion dollars that uploaded Rogozin in "mud" and his son will to learn (the son of Deputy Prime Minister Dmitry Rogozin, Alexey Rogozin, the head of JSC "Il" — "Apostrophe"). This is done ostensibly to replace "Airbus" and "Boeing" at the Russian Aeronautics and aviation (earlier Vice-Premier Dmitry Rogozin said that the Russian fleet should be updated. At the same time, retiring from service at the age of the aircraft will change in the domestic medium and short-haul MS-21 and the Il-114, as well as long-haul Il-96-400 — "Apostrophe").
More "500 billion, trillion" on the shifting tiles in Moscow, "500 billion, trillion, trillion" we spend on a new system the program of renovation of five-story building, "500 million quadrillion" we spend the annexed Crimea and occupied Donbas. "Quadrillion dollars" we spend on "wonderful" actions in Syria. And whatnot and where we are spending from the Russian budget, which is filled with now less than when oil was at $ 100 per barrel. Where did we get the ruble in the budget? Very simple: print them. Well and further already a textbook, you can see what happens then.
Comments
comments