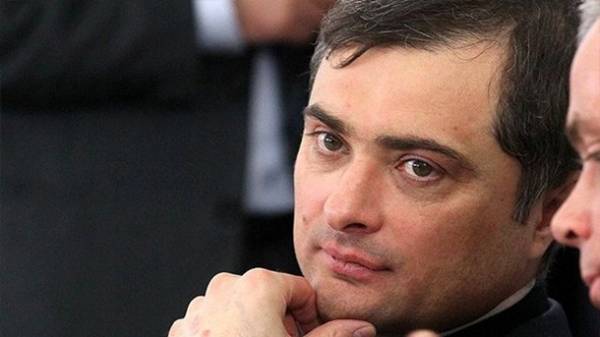 Assistant to the President of the Russian Federation Vladislav Surkov was against the annexation of the Crimea. About it in interview "to Gromadsky" said the former Deputy of the state Duma Denis Voronenkov, who in the fall had left Russia, and in December received Ukrainian citizenship.
"The decision about the annexation took one person. All the normal people were against it. Including his inner circle," said Boronenkov.
To a journalist's question, was against the annexation in March 2014, Vladislav Surkov, Boronenkov said that he was "categorically against". "Because he's a smart man," – said the ex-Deputy.
Earlier Boronenkov told that together with his wife moved to Kiev in October last year, before the end of the term of powers of the Deputy of the state Duma. And December 6, 2016, have already received citizenship of Ukraine. In Russia, ex-Deputy of the state Duma today appears in several criminal cases in the status of the witness.
Prosecutor General Yury Lutsenko declared that already two deputies of the State Duma testified in the case of Viktor Yanukovych, which recognize that the Kremlin began preparing for the invasion of Ukraine in December 2013.
On 15 February, Russia announced Boronenkov wanted, Investigative Committee in absentia and made a decision about attraction as the accused.
Crimea was illegally annexed by Russia in March 2014 after the "referendum" is not recognized neither Ukraine nor the world community. Including the "Crimean referendum" does not recognize and the United Nations. After establishing control over Crimea by the Russian occupation authorities on the Peninsula has worsened the situation with human rights, have concluded that not only the Ukrainian ombudsmen, but also international organizations, including PACE. One of the Russian terrorists Igor Girkin, who participated in the armed seizure of the Peninsula and a number of cities of Donbass, later admitted that deputies of the militants by force were driven to vote for secession from Ukraine.
Comments
comments