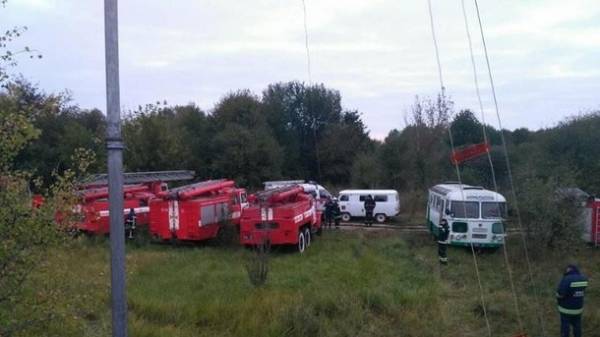 In Kalynivka, where the military warehouses previously started a fire with the subsequent detonation of munitions, on Friday evening, the restoration of gas supply to subscribers.
"As of 19 hours, 29 Sep restored gas supply 6 119 thousand subscribers in Kalynivka (2000), in the villages of Ivanov (1299), Hushchyntsi (672), Kamennogorsk (149) Kalinowski district; the villages of Pine (714), Nice (170), Road (360), Lavrivka (500), mole cricket (255) of the Vinnytsia region", – reported on the official website of gschs on Friday evening.
As of 17:00 Friday, according to the Agency, gas supply was restored only 3 to 4 thousand subscribers in five villages: Ivanov, Guschintsy, Kamennogorsk, Pine, Nice (with the same number of subscribers), so after 17:00, the gas was received by the inhabitants of two villages of the Vinnytsia area and 2 thousand subscribers in the town of Kalynivka.
In addition, according to SSES, receive psychological assistance 338 inhabitants Kalinovskiy district (as of 17:00 – 243).
All settlements in the zone of emergency has previously been connected to the power supply.
SEE ALSO
Explosions in military warehouses near Vinnitsa: all the details of the emergency (updated)

As reported, on the territory of military units in kalynivskyi district of the Vinnytsia region the evening of September 26 started the fire and the subsequent explosions of ammunition. On the morning of 28 September, the bombings virtually ceased, began the clearance of 5-km zone.
The fire at the ammunition depot, injuring two people. More than 30 thousand. residents in the surrounding settlements were evacuated.
At the moment, the residents of Kalinovka, who left their homes due to fire and explosions of ammunition, returned home.
Pyrotechnic calculations are completed cleaning of settlements from explosives near the military Arsenal in the Vinnitsa region.
The consequence fulfils four main versions of the detonation of ammunition. In fact, explosions of ammunition, the military Prosecutor of the Central region of Ukraine submitted information to the Unified register of pre-judicial investigations under article 113 of the criminal code (sabotage).
Comments
comments