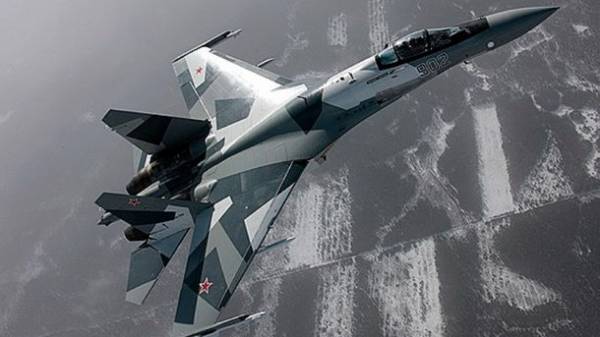 The latest su-35S fighter aviation regiment of the Eastern military district (TSB), stationed in the Khabarovsk region, performed flying tactical missions in the Arctic. Previously, they flew at one of the airfields County in the far North. About it reported in the defense Ministry.
"During the training flights the pilots of the su-35S has fulfilled the elements of a complex aerobatics, flying on a given route, piloting military aircraft at extremely low altitudes and the maximum allowable altitudes. Flying fighter aircraft of the County was of routine nature and were conducted in accordance with international legal norms", – is spoken in the message.
Earlier it was reported that two Russian strategic Tu-95 bomber escorted by two su-35 Thursday morning invaded the area of the air force in Alaska.
Two American fighter F-22, which have made routine patrols in the region, intercepted a Russian military aircraft.
Comments
comments