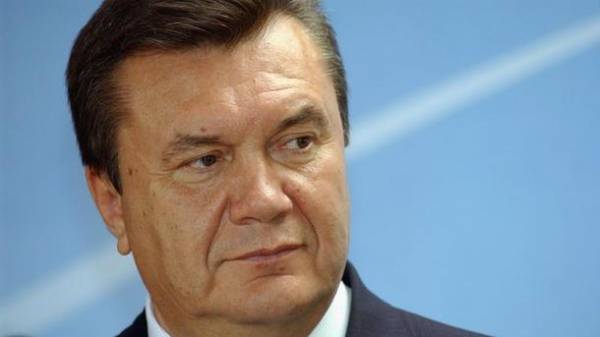 In the case of treason, ex-President of Ukraine Viktor Yanukovych certificate will give the former Prime Minister-the Minister Arseniy Yatsenyuk, interior Minister Arsen Avakov, former head of the SBU Valentyn Nalyvaichenko, NSDC Secretary Oleksandr Turchynov, the former Deputy of the State Duma Ilya Ponomarev and other high-ranking officials, with more than 100 people.
"It's the officials who held their positions before now take, it is the servicemen who did military service on the territory of the Autonomous Republic of Crimea, and will be ex-state Duma Deputy Ilya Ponomarev," – said the Prosecutor of the Chief military Prosecutor's office of Ukraine Ruslan Kravchenko in the air "5 channel" during the "Information day" on Thursday.
"The Chairman of the national security Council Turchinov, Nalivaichenko, Avakov will be paruby, he was interrogated during the pretrial investigation, Yatsenyuk interrogated during the pretrial investigation. All of these witnesses will be called to court", – said Kravchenko.
As reported, the presiding judge of Obolonskyi district court of Kyiv Vladyslav Devyatko adjourned the preparatory session on the case of treason Yanukovych until may 18.
Kravchenko said that the State prosecution will ask the Obolon district court to sentence Yanukovych on the case to life imprisonment.
Comments
comments