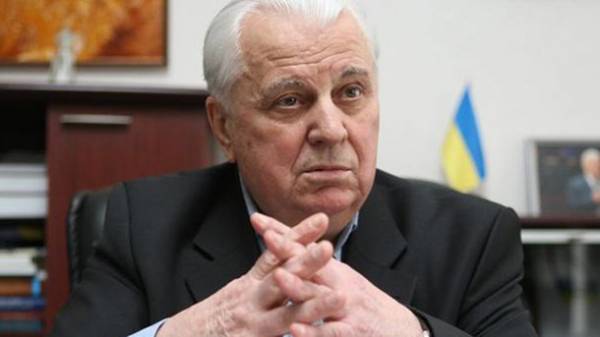 The first President of Ukraine Leonid Kravchuk believes that the "nationalization" fighters of the Ukrainian enterprises in the occupied territories of Donbass will lead to tragedy for local residents. He said this in comments to NewsOne TV channel.
According to him, without a market production in the factories under the control of insurgents would be ineffective and will decline.
"I'm afraid that the time will come, and the lives of people in those regions will be much worse because to find the way of efficient production in the factories of the occupied Donbass without a market is impossible. It would be a tragedy for people who live in those territories", – he concluded.
As reported, the self-proclaimed authorities of the so-called "DNR"/"LNR" announced about the intention to introduce external management at all enterprises of the Ukrainian jurisdiction in the occupied territories, if, before March 1, set by the activists on Kiev-controlled territory, the blockade of the rail track will be lifted.
So, on February 28 militants seized control centre of Rinat Akhmetov Humanitarian center, which is located on the "Donbass Arena" on uncontrollable Kiev territories.
As it became known today, on March 1 of PJSC "Ukrtelecom" forced to stop providing services to subscribers in the uncontrolled part of the Donetsk region due to the interference of unidentified individuals in the network and the seizure of the office of the company.
Comments
comments