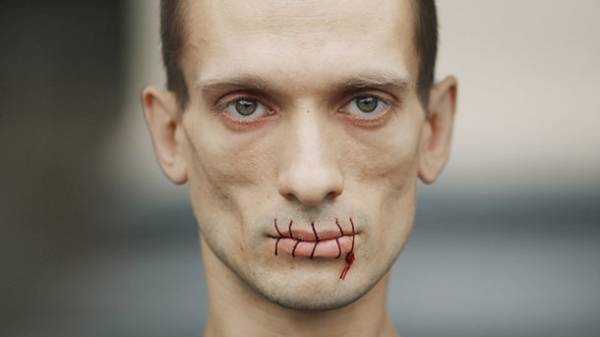 The French authorities have granted asylum to the artist Peter Pavlensky. About it reports AFP referring to the lawyer Pavlenkova, whose name does not appear.
#BREAKING Controversial Russian artist Pavlensky wins asylum in France: lawyer
— AFP news agency (@AFP) may 4, 2017
Pavlensky himself confirmed to Interfax that he had received political asylum in France.
Russian lawyer Dmitry Dinze representing interests of Pavlensky, in turn, said "Newspaper.ru" that knows nothing about receiving the artist of asylum in France. According to Dinze, he doesn't know "where the media got such information."
Peter Pavlensky in January 2017 announced that he and his family left Russia. The decision to leave the country artist-actionist explained that the actress "Театра.doc" Anastasia Slonina accused him of sexual assault.
By application Slaninou, as reported, was started pre-investigation checks. Later, according to media reports, against Pavlensky was a criminal case about beating of the actor "Театра.doc" Vasily Berezin.
Pavlensky called the charges politically motivated and accused the actors "Театр.doc" in cooperation with the police. The theater charges Pavlensky categorically rejected.
In Russia, Peter Pavlensky was involved in two criminal cases.
In November 2013, Pavlensky staged another protest, beat their testicles to a nail on the cobblestones of red square. Then the man complained of "bureaucratic mess".
In may 2016, the court sentenced Peter Pavlensky to one year and four months of restriction of freedom on charges of vandalism in the case of the campaign "Freedom". From punishment Pavlensky was released due to expiration of Statute of limitations.
In June 2016 Pavlensky for a "Threat", in which he set fire to the door of the building of the FSB, was sentenced to a fine of half a million rubles for the damage of the object of cultural heritage and damage compensation in the amount of 481 thousand rubles. A fine and compensation to the artist refused to pay.
Comments
comments