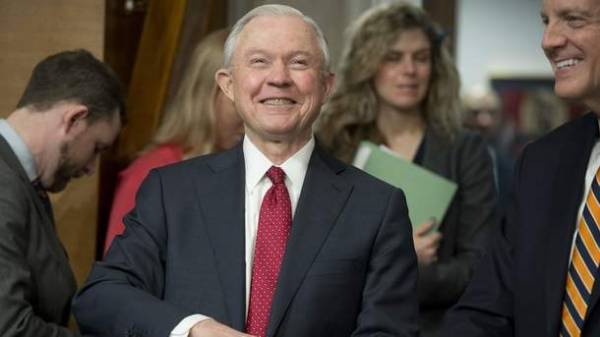 U.S. attorney General Jeff sessions has sent to the Senate a letter, which reiterated that answered honestly informed about his contacts with Moscow.
"My answer was correct. As I said in my official statement on March 2, 2017, I was surprised by the allegations on this issue, which have not been heard before. I honestly answered the question about "ongoing exchange of information during the election campaign trump between his representatives and the mediators from the Russian side", – he wrote in a letter sent on the eve of the Senate judiciary Committee.
Sessions said: "I did not mention the contacts that I had with the Russian Ambassador in recent years, because the question was not about that."
As reported, last Thursday the Democrats of the legal Committee of the chamber of representatives of the U.S. Congress urged the FBI to open a criminal investigation in connection with the statements and Roman sessions, which he did during the procedure of approval of his candidacy in the U.S. Senate.
According to representatives of the US Democratic party, sessions lied when he answered " no " to question senators about his meetings with Russian officials.
The newspaper "Washington post" reported earlier that the sessions when a Senator twice met with the Russian Ambassador to the USA Sergei Kislyak and did not mention itwhen his candidacy was approved in the Senate.
Comments
comments