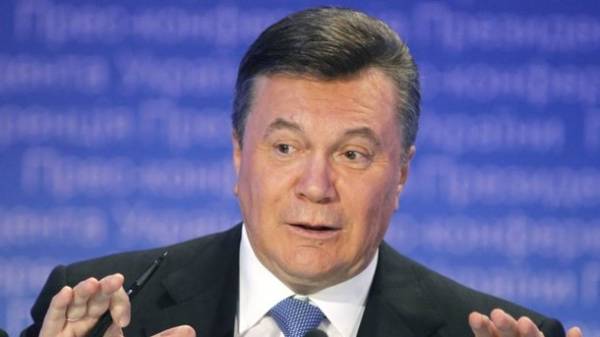 The decision of Interpol on the withdrawal from the international wanted list ex-the President Victor Yanukovych will be appealed, reports the press service of the Prosecutor General of Ukraine with reference to head of the Department of special investigation Sergey Gorbatyuk.
According to him, the removal of Yanukovych investigation was not the cause of the shortcomings of the investigation or the violations by the investigative authorities.
Mr. Yan has confirmed that the Commission for control over files Interpol at the session in early March 2017, the decision about deleting files of Interpol's red card investigation, that is, the withdrawal from the international search of the suspect Yanukovych.
Information about this was received in law enforcement bodies of Ukraine at the end of April 2017. The bodies of Interpol warned of confidential information and prohibition of disclosure of details.
"However, according to him, such a decision is motivated by existing weaknesses of the Ukrainian legislation on election of a preventive measure in respect of wanted persons and the status of the suspect", – stated in the message.
To date, the findings of the Interpol processed, the results of which a decision on further action and, in particular, possible changes to existing legislation.
Earlier, the national police confirmed that the Interpol was removed from the wanted list Yanukovych and his son.
Comments
comments