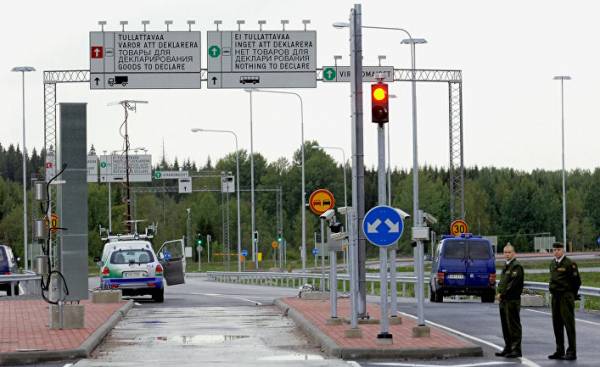 The opinions and positions of some people in modern Finland cause fear and anxiety. Criticism of refugees criminalized, while inciting hatred towards Russia and the creation of threatening the image of the country does not stop for a moment. After reading the evening papers begin to feel that between our countries the war began.
Referring to existing minor threats, you can always demand a supply of arms. Need a new Hornet fighters for billions of dollars. But the cost of the previous transactions to citizens and not voiced. If the declared cost of new military equipment is 7-10 billion euros, it should be multiplied at least by two.
In order to mislead, prices, request several manufacturers of military aircraft. However, no one believes that such a crazy deal you can sign with anyone else, except the Yankees. Some Finnish politicians and generals follow US to receive encouragement for their actions. Fortunately, the Finns can not be bribed, that would be rude. An invitation to Breakfast with prayer is not a bribe (in February 2017, the Minister for foreign Affairs of Finland Timo Soini (Timo Soini) was invited to the prayer Breakfast the President of the United States Donald Trump (Donald Trump) — approx. TRANS.).
Customers new weapons forgot one fact: invincible weapons do not exist.
Most likely, the new aircraft do not even have time to get in the air before the war. They will become unless expensive debris and victims in vain.
The cheapest and most effective method of defense is the good relations of the neighboring countries. Finland need to leave the front anti-Russian sanctions.
In anticipation of the return of Crimea to Ukraine a few generations will have time to use the services of a mortician. The recognition of the facts would be a wise decision, but, unfortunately, in the ranks of modern of the government of Finland is growing all the stupidity.
Comments
comments