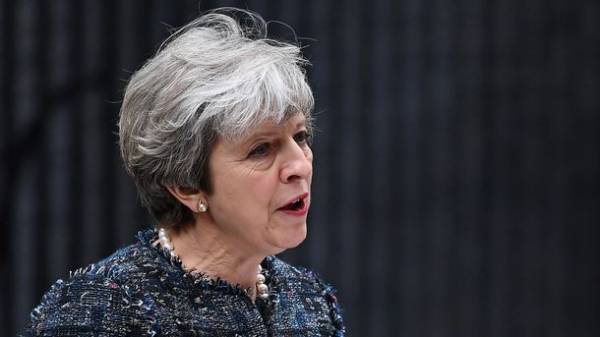 Prime Minister Theresa may today, may 3, 2017, accused the European politicians and officials in seeking to influence the outcome of national elections on 8 June, TV channel "112 Ukraine" with reference to Reuters.
"In the last few days we've seen how hard are these negotiations (for Brexit – ed.). Britain's position in Europe has been distorted in the continental press, the negotiating position of the European Commission became tougher threats against the UK was published by the European politicians and officials," said may.
According to may, these actions were specifically intended to affect the results of the General elections. The Prime Minister believes that some in Brussels do not want successful negotiations with Britain for Brexit.
"The events of the last several days showed that, regardless of our wishes and reasonable position of other European leaders, in Brussels there are those who don't want these negotiations were successful. Someone doesn't want Britain to flourish," commented Theresa may.
Recall, March 29, may have signed the letter which officially begins the process of a British exit from the EU – Brexit.
A referendum on British exit from the EU was held on 23 June 2016. For withdrawal from the EU voted more than half of British voters.
March 16, Britain's Queen Elizabeth II approved the bill on starting the state's withdrawal from the EU.
Prime Minister Theresa may has announced that early parliamentary elections will be held on 8 June.
Comments
comments