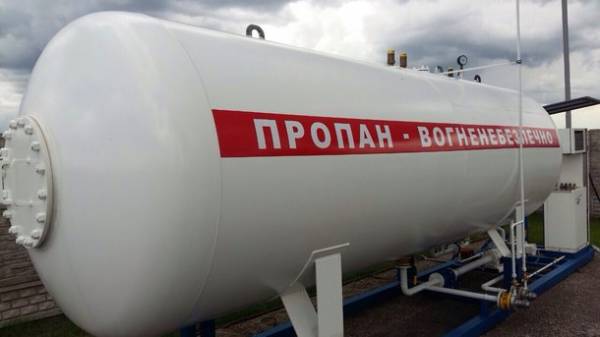 Russian customs authorities have started to require exporters of liquefied natural gas (LPG) in Ukraine positive conclusion of the Federal service for technical and export control of Russia (FSTEC).
According to operators, the requirement of the conclusion of the FSTEC for train parties began to operate from 1 may. This, in particular, was reported to the shippers in the telegram RZD. At the same time, automobile exports were impossible without the conclusion FSTEC already on April 28.
"27 APR loaded normally, and 28th, the two drove to Brest two machines for LUKOIL grants were gas, and has a retreat, returned empty", – said the representative of a large company-importer of gas to Ukraine. A source in "Belorusneft" reported that problems with the processing of export to Ukraine, may 1-4, was not observed.
Russian suppliers say that when the customs Declaration of goods in Ukraine, customs seeks the opinion of the FSTEC as an additional document.
The procedure for obtaining a permit posted on the website of this Department, and involves a 15-day term of the application, as well as a 10-day deadline for filing additional documents. Thus the conclusion is required on each contract.
"As soon as the order received was published in late April, we submitted all the documents at the conclusion of our contracts. By mid-may should be the answer", said the representative of the Russian supplier. He noted that in the case of a negative opinion the legislation provides for judicial contestation.
As the Russian suppliers and Ukrainian importers reported that the new requirements in the near future will have no impact on the Ukrainian market. "GNS is filled with gas to capacity at some stations is still in effect, the Convention of "Ukrzaliznytsya" for shipment because the roads are busy, loaded with tanks", – summed up one of the capital's traders.
We will remind, on 4 April 2017 was confirmed on the restriction of the export of LPG from the customs office of the Russian Federation.
According to several sources, a wanted businessman Serhiy Kurchenko, with the support of the Russian authorities attempted to become the exclusive operator for the supply of Russian LPG. It was expected that the permission of FSTEK can only get a few Ukrainian companies.
Comments
comments