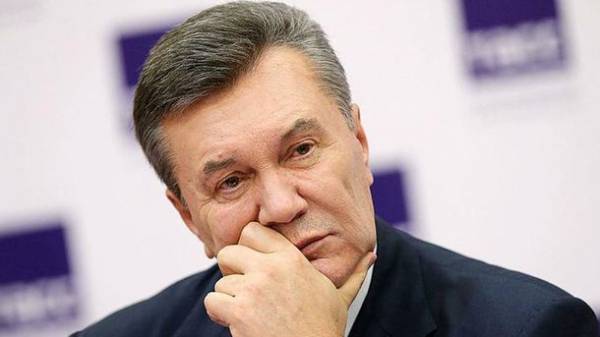 At this meeting, the court had resolved the question regarding the opportunities for the accused former President Viktor Yanukovych in video mode. This video will be provided to the defense in the form or Skype connection, or through the judicial system video, which will be installed on the notebook side protection. This was reported by the military Prosecutor of Ukraine Ruslan Kravchenko.
"The decision will be taken by the party of protection accused, the validity of the statement of Yanukovych about what he wants and is able to participate in this meeting, or is it empty and unfounded statements aimed at delaying the process," he said.
According to military Prosecutor, in the near future at the next preparatory meeting of the defence filed motions which would delay the process. But the prosecution is ready for all of these motions, most of which are not based on the criminal procedure code.
"The prosecution will seek special judicial proceedings in connection with the fact that at this time there are all possible grounds, since the defendant Yanukovych disappears from bodies of pre-trial investigation and trial, is beyond the boundaries of the territory of Ukraine with the aim of avoiding criminal liability, is wanted, and arrives on-call investigator during pre-trial investigation and during the court of law in relation to itself in the Obolon district court of Kiev", – said Kravchenko.
"The position of the prosecution is that the accused Yanukovych should be only in the Ukrainian court and answer for his deeds and actions before the Ukrainian people and government", – he added.
As reported today, the Obolon district court of Kiev declared a break till may 18 in the preparatory session on the case of ex-President of Ukraine Viktor Yanukovych, suspected of treason.
Comments
comments