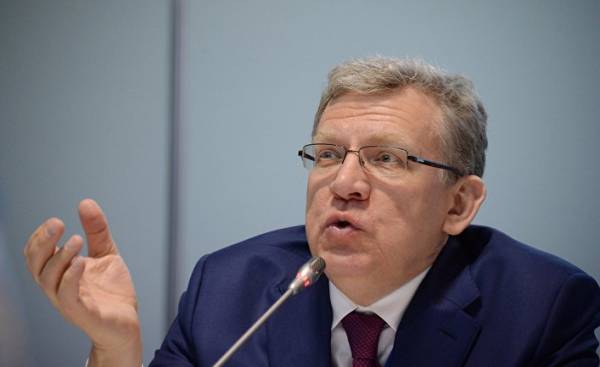 At home and abroad the Russian President perceived as a king and behaves accordingly, as I said recently, one Russian journalist. He added that if Russia behaved in domestic and foreign policy adequately, it could become one of the richest countries in the world…
Why is it not so?
In the Russian Federation is constantly talking about the fact that Russia always goes its own way as the Russian "other" and "Russian democracy" — the other, and that the world needs to understand that he is no longer unipolar. Biased propaganda works in this country at full speed, and to objective facts is very difficult to get. And the truth is that this "Imperial" policy is clearly destroying Russia, and slowing their economic development.
With regard to the internal policy of Russia, the picture is sad, and foreign policy is not good, though, thank God, there are more-less correct Mr Minister Lavrov. But I don't envy him. I don't want to talk about sanctions and the reasons. Sooner or later the sanctions will certainly cancel, but now they evoke a lot of emotions in the world and in Russia itself. To a certain extent sanctions have isolated its economy.
In the beginning of this year on the economic development of the Russian Federation commented Mr. Kudrin, former Russian Finance Minister and in General educated economist and open-minded.
In his opinion, Russia's economic development depends on the maximum of public administration reform, but not from her.
It would seem, a General statement very specifically in the context of his understanding of the situation. According to Kudrin, it is impossible that Russia has discussed proposals for improving the work of the Executive and economic power for months and years, the process should be rapid. Under the guidance of this authoritative economist developed a strategic plan for the development of Russia 2018-2024 years with the expectation that the plan will implement the new government.
In this regard, there have been demographic changes, a lack of investment, technological backwardness, low labor productivity, including poor and ineffective management of the state as a whole. Referred to the strategic development plan aims to reverse this trend.
The plan envisages raising the retirement age to 63 years for women and 65 for men. It also refers to the need to reduce public spending while maintaining the current tax system. In other words, you will need to either raise taxes or significantly reduce costs. Furthermore, according to this strategy, we need to increase spending on education and health, and change the pension system.
It is further proposed to change the information system of state institutions, to integrate it and reduce costs in this area of billions of rubles.
Another area that is extremely in need of reform is the court system. The changes should apply to the selection of men for responsible positions in this field and improve the efficiency of the judges.
Also draws attention to the fact that only two cities of the Russian Federation can be compared to world cities for quality of life. Of course, talking about Moscow and St. Petersburg. It is therefore proposed to create conditions for initiating these cities were at least 15.
You also need to focus on reducing inflation to the level of 2-2,5%, to lower interest rates on loans and other things. By implementing the aforesaid measures, according to Kudrin, in 2019, we can expect economic growth exceeding 3% in 2035, Russia's GDP may half to exceed the present.
Necessary to reform everything, from culture to physical education, according to Kudrin. You need to run, not stand still or just walk. This raises the question of citizens ' trust: without this trust, reform will fail. I think it's very important.
My brief addition to that. Yes, the Russian economy can no longer rely only on export of its raw materials, the development of defense industry and arms exports. The leadership of Russia should start to behave properly, decently and predictable not only in relation to its own citizens, but also against Europe and the world.
Only then Russia could become rich, as stated in the introduction to this article. In the future it can't depend solely on the President of Russia — the so-called more democracy would have helped Russia. There is still a huge problem of corruption in the higher echelons of power and in General everywhere. This problem Mr. Kudrin is not mentioned. But it is likely you need to start, because without solving this issue, any support of the population, of course, will not, and the design of any reform and its implementation, will remain on paper.
Comments
comments