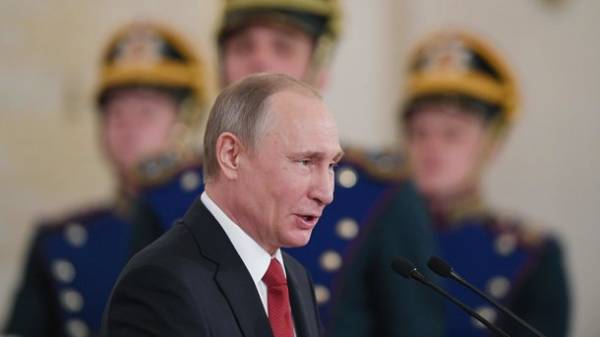 Western partners, including the United States, asked President Vladimir Putin to influence the ex-President of Ukraine Viktor Yanukovych, that he did not use armed force against demonstrators in 2014 in exchange for the release of opposition administrative buildings. About Putin said in an interview with the American Director Oliver stone, shown on Showtime, Correspondent.
"Western partners, including us, asked me to influence him in this direction to such orders did not give. And we were told: "we really ask you not to allow the use of Yanukovich, armed forces, and we promise that we will do everything to ensure that opposition to the liberated area and administrative building", – said the Russian leader.
Putin said Western partners that it is "a good offer".
Earlier, the media published a letter from Yanukovych to Putin dated March 1, 2014 with a request to send troops. GPU called it proof of the treason of Yanukovych.
Then in March, Ukraine was invaded by Russian forces and captured the Crimea. Later, the mercenaries of the Russian Federation began trying to occupy the Donbass.
It is known that Yanukovych after the Revolution of Dignity fled to the Russian Rostov, where a fugitive from justice for more than three years.
Comments
comments