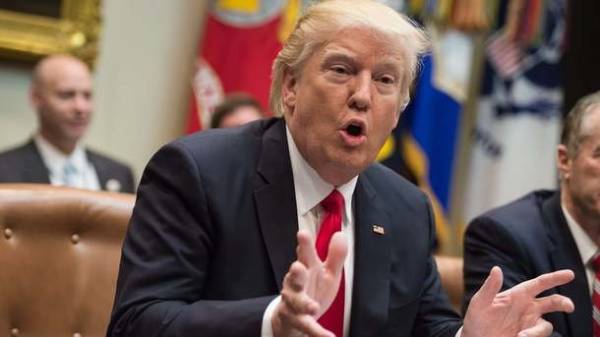 The President of the United States Donald trump does not interfere in the settlement of the situation in the Donbas, as it believes that it should deal with Europe. This opinion was expressed in comments to the edition "GORDON" the Deputy chief of staff armed forces of Ukraine in 2006-2010, the General-Lieutenant Igor Romanenko.
According to him, the us leader's top priorities are North Korea and Syria, and the settlement of the situation in the Donbas it is not in the agenda.
"On Ukraine is not yet considered. Why? Because trump believes that the settlement of the conflict in the Donbass should be engaged in Europe. So yesterday after a two year hiatus in Sochi flew Merkel. She insists on the cessation of hostilities in Eastern Ukraine and the exchange of prisoners. While Putin is not. It is important for him to Kiev to fulfill the political part of Minsk agreements", – said Romanenko.
He believes that if the US does not intervene in the Ukrainian crisis, until the autumn changes in the Donbass will not.
"For Putin, the Minsk agreement is the tactical level. The French are not up to the Donbas, Merkel is also soon elections, and Putin only understands force. He whole of Europe put together considers weaker than Russia. Besides, Putin has managed to break into the "club of three", which includes the US, China and now Russia. This became possible due to the need for discussions on Syria. Besides, trump hopes that with the help of China and partially Russia will be able to influence the DPRK. As for Ukraine, then, in my opinion, if the US will not intervene in the situation in the Donbass, no significant changes in August–September should not expect" – summed up the General.
As told former chief of the General staff of the armed forces, former Deputy defense Minister of Ukraine Anatoliy Lopata, the Kremlin can refuse the Russian presence in the Donbass for a land corridor to Crimea, which Russia does not intend to return, in contrast to the occupied lands in the East of Ukraine.
Comments
comments