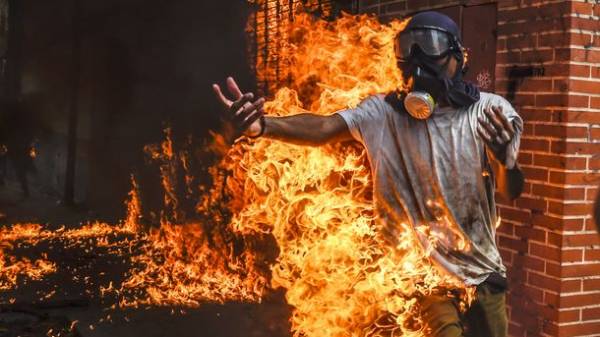 The young man at the age of 17 years was killed during the dispersal of opposition marches in the Venezuelan capital Caracas, said the mayor of baruta municipality Gerardo Blyde.
"How powerless! The guy, whose whole life was in front, killed. He just fought for the best for his country. My heart and the heart of the whole of Venezuela with his family," wrote Blyde in his microblog on Twitter.
The death of young men occurred at a time when members of the national Bolivarian guard dispersed a March in the area of Avenida Las Mercedes.
At the same time, the head of administration of the municipality of Chacao, ramón Muchacho announced that on Wednesday at health centres was delivered 161 patient who suffered from the actions of the guards at the protest. More than 130 people were injured, 17 – gassing, eight – shot wounds and two burns, said portal Universal.
The action of the opposition was directed against the decision of President Nicolas Maduro convene a national constituent Assembly for amending the basic law of the country. According to the latest data, in the course of running from 4 April protests in Venezuela killed more than 30 people.
Comments
comments