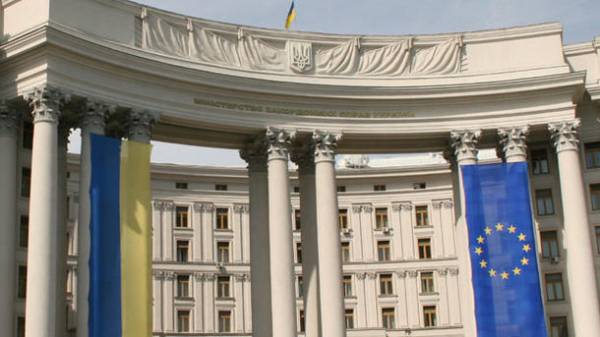 Ukraine has no leaders in 20 of its diplomatic establishments abroad, in particular, there is no Ambassador to NATO, Latvia, Denmark, Kazakhstan and Russia.
According to the response Directorate of the General Secretariat of the Ministry of foreign Affairs of Ukraine, received on the request for information, Kiev, as of 27 April 2017 appointed ambassadors, particularly to Latvia, Denmark, Armenia, Greece, Croatia, Montenegro, Macedonia, Switzerland, Ireland, Algeria, Peru, Ethiopia, Angola, Kazakhstan, Cuba, Korea, and Russia and Syria.
In addition, still has not appointed the permanent representatives of Ukraine in the Mission of Ukraine to NATO and Permanent representative office of Ukraine under coordination institutes of the CIS.
We will remind, in February 2017, the President of Ukraine Petro Poroshenko has appointed diplomat Igor Kizima, the Ambassador of Ukraine in Belarus.
Comments
comments