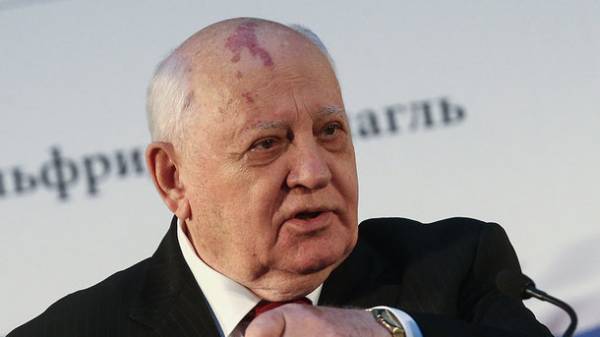 The Ministry of justice of Russia has refused to hand over former President of the USSR Mikhail Gorbachev a subpoena for the events of 1991 in Lithuania. It is reported, Vilnius regional court, which had received notification from the Russian Ministry of justice, RBC.
According to the report, Moscow explained the failure state of the Treaty on legal assistance between Russia and Lithuania.
It States that legal aid is not provided if this could damage the country or contrary to the basic legislative principles of the state.
In October 2016, the Vilnius district court decided to question Gorbachev as a witness to the events of 13 January 1991 in the Lithuanian capital. According to the version of the Lithuanian authorities, then the actions of the Soviet military near the House of press, TV tower and the Lithuanian radio and TV killed 14 people.
In November 2016, the Vilnius district court asked the Ministry of justice of Russia on legal assistance. As reported by the judge of the Vilnius regional court, Ignore Cornelia Macavity, Gorbachev was awarded the agenda. It was sent by regular mail to the address of the Gorbachev Foundation, and the court got the message about her delivery with the signature of the addressee. In January, Gorbachev said he did not intend to take part in the trial for the events of 1991 in Lithuania.
Comments
comments