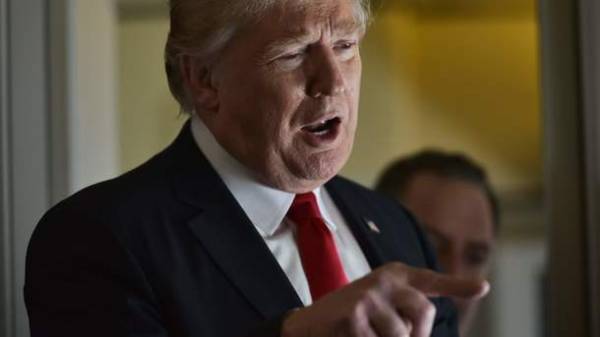 Relations with Russia will be one of the topics of talks of U.S. President Donald trump with the NATO Secretary General Jens Stoltenberg. The staff of the White house confirmed this at a briefing for journalists in advance of this meeting.
"We expect our President and the Secretary-General will speak about the approach of NATO to Russia and underlined that Russia should fulfil all their commitments under the Minsk agreements for the peaceful settlement of the conflict in the East of Ukraine", – said one of the officials.
He also confirmed that the dialogue may be affected by the theme of the INF Treaty, the violation of which the U.S. recently accused Russia. "I can't talk about specific options that will be discussed, but as I imagine this will be addressed in the context of a broader conversation about Russia", – said the representative of the White house.
In General, according to him, the upcoming meeting trump and Stoltenberg must be raised "a broad range of topics in preparation for the meeting of heads of state and government of NATO countries 25 may in Brussels." "This will be the first foreign trip our President since coming to power," said the American.
"We expect the meeting with Secretary General of the President confirms our strong commitment to NATO, and how highly he values the transatlantic link as a whole, – said the representative of the White house. He will emphasize the "iron" the U.S. commitment to the collective defence of allies, in accordance with the 5th article of the North Atlantic Treaty. The President will also pay special attention to how important it is that the allies were carrying their fair share of the costs of collective defense of the North Atlantic area".
We will remind, on 11 April, the President of the United States Donald trump approved the accession of Montenegro to NATO.
Comments
comments