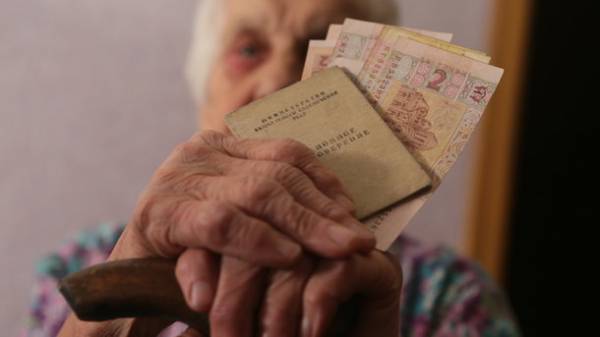 In connection with the change of the subsistence minimum up to 1 312 UAH since may 1 in Ukraine is carried out recalculation of pensions, which increased to 8.2 million pensioners. About it reports a press-service of the Pension Fund (PF) of Ukraine.
The Agency notes that increased minimum pensions and an extra charge for excess length of service, minimum pension payments, state social assistance for care of disabled veterans. Also increased pensions for war veterans and their families, victims of Nazi persecution, pensions for special merits before Ukraine, the allowance to donors.
"Improving as a result of the recalculation has received more than 8.2 million seniors. The amount of increase in each individual. Pensions in the new sizes-funded and will be implemented with 4-th in accordance with the date of payment, taking into account holidays and weekends," – said in the PF.
Recall, from may 1, 2017, the subsistence minimum for able-bodied persons in Ukraine increased by UAH 80 – UAH up to 1 684. For children under the age of 6 years from 1 may, the subsistence minimum is 1 426 UAH, for children from 6 to 18 years — UAH 1 777, for persons no longer able to work — 1 312 UAH.
Comments
comments