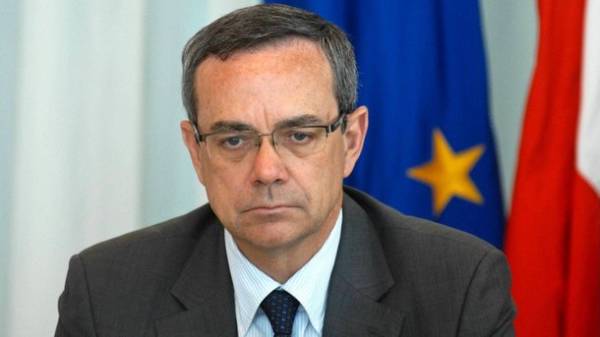 The accession of Montenegro to NATO is important to Georgia and other "countries of postgraduate students", as it is a signal that the Alliance's doors opened, said Monday at the session of the parliamentary Assembly (PA) NATO in Tbilisi the Chairman, Paolo alli.
According to him, no pressure from the outside will not prevent these countries to achieve this goal.
With specific regard to Georgia, as stated ally, the Republic deserve NATO membership. "Georgia really deserves membership in NATO. (. . .) For the past 15 years, the Assembly has always supported the Euro-Atlantic choice of Georgia and its path to integration. We worked together with colleagues in the Georgian Parliament to create a basis for membership and also we worked support in the parliaments of our countries, our governments in order to ensure that Georgia could join the Alliance", – said the Chairman of the NATO PA.
According to alli, the Georgian armed forces often demonstrate that they are able to integrate with NATO forces.
He expressed the opinion that NATO is not only a military Alliance. "In the contract on the basis of NATO stated that the Alliance whose members share common values of democracy, fundamental rights, economic growth, welfare of our citizens. We have no questions about whether Georgia adheres to these values. The big transformation that happened in Georgia during the last 15 years, it is visible," he said.
Alli noted that the NATO parliamentary Assembly condemns Russia's actions in Abkhazia and South Ossetia and supports the territorial integrity of Georgia. "Every day Russia is trying to assign more Georgian lands, to strengthen its presence and influence here," he said.
"The Assembly has consistently condemned the unacceptable occupation by Russia of Abkhazia and South Ossetia", – he stressed, noting that the Declaration to be adopted by the NATO parliamentary Assembly, "a firm statement about it."
"This will be our solid support and the expression of the fact that Georgia should become a member of the family of NATO. I hope that the Declaration will be supported by the majority and once again confirm that we have consolidated opinion on the issue of Georgia," said Allie.
Earlier it was reported that Montenegro June 5 will become a NATO member.
Comments
comments