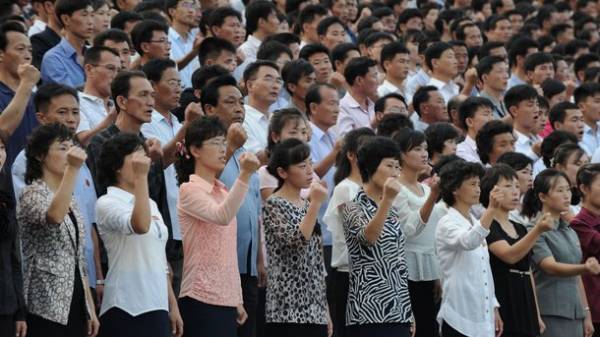 Official Pyongyang is ready to conduct new nuclear testing "in any place and at any time." This was stated by the official representative of the foreign Ministry of the DPRK on may 1.
According to him, the leadership of the country is "fully ready to react to any actions of the United States," which are conducted in relation to North Korea's "hostile policy."
In the night of Saturday, April 29, North Korea conducted a new launch of a ballistic missile. According to the military, he was unsuccessful, and the rocket never left the airspace of North Korea, falling shortly after the start. Apparently, it was a ballistic missile medium-range KN-17.
Then U.S. Secretary of state Rex Tillerson, speaking at the UN Security Council, urged the international community to increase pressure on Pyongyang. He called a real threat of a nuclear attack on Japan or South Korea, and added that the ability of the DPRK to attack the United States – just a matter of time.
"We need to act before North Korea began to operate itself," said Tillerson.
He also argues that it is necessary to further isolate the DPRK, using all available diplomatic and economic methods. Rex Tillerson stressed that the United States advocate a diplomatic solution to the issue but not ruled out any options.
We will remind, on Sunday ended a large-scale military exercises the US and South Korea Key Resolve, which was attended by 290 thousand uncracked and 9.7 thousand us troops.
The maneuvers were also involved nuclear aircraft carrier of the U.S. Navy "Carl Vinson". Despite the end of the exercise, the aircraft carrier will remain for some time in the waters of the Korean Peninsula due to the aggravation of the situation in the region. In the port of Busan also includes nuclear submarine "Michigan".
Comments
comments