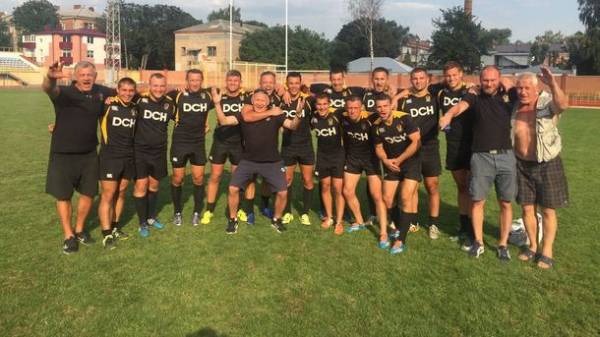 The Kharkiv Rugby club "Olymp", the President and financial curator who since 2005 is a well-known Ukrainian businessman Oleksandr Yaroslavsky, is once again pleased their fans. This time the already impressive collection of top awards "Olympians," added another Cup of Ukraine on Rugby-7.
This consistently high result is not impressive. Moreover, the overall situation of Rugby in the country leaves much to be desired. The economic crisis had a negative impact on the Ukrainian Rugby clubs. For many of them it was the lack of funding was a stumbling block, causing a decline in the quality of training, and in some cases even closing. Reduced the number of sports schools and clubs Rugby for children and adolescents.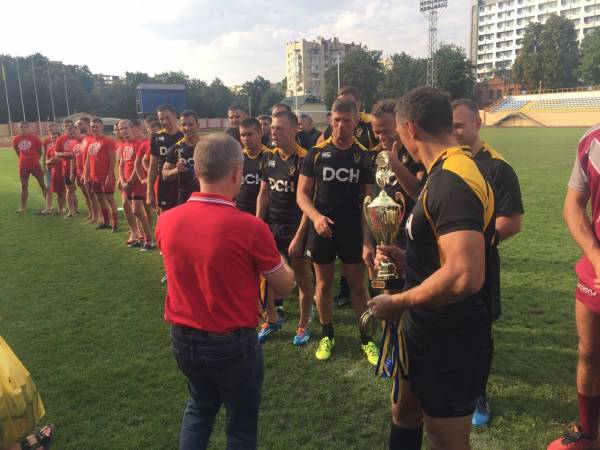 Against this background, the achievements of Kharkov RC "Olymp" are something of a breath of fresh air for the domestic fans of this spectacular sport, giving hope that the Ukrainian Rugby still has a future. Thanks to the support and managerial competencies of Alexander Yaroslavsky, who for Kharkiv became the embodiment of sport progress since the presidency of FC "Metalist", "Olympus" is constantly improving their professional skills, supporting virtually every game and the result is fantastic. In less than 12 years of this partnership, the club's 12-time champion of Ukraine in Rugby-15, 8 times winner of the Cup in Rugby-15, eight-time champion and five-time winner of the national Cup of Ukraine on Rugby-7. It is not surprising that the "Olympians" are the backbone of the national team of Ukraine. In "the Olympus" did not forget about preparing a worthy replacement to today's stars: the club successfully running a children's sports school, regularly holds tournaments among schoolchildren. Great attention the club pays to the development of women's Rugby.
Unfortunately, achievements in sports "the Olympians" pleased not all. There are those who are trying unsportsmanlike methods to influence the situation. It wards Valeriy Kochanov and Vadim Kolyshkin, as true professionals, meet new victories. Another answer – won in a fair fight Cup of Ukraine on Rugby-7.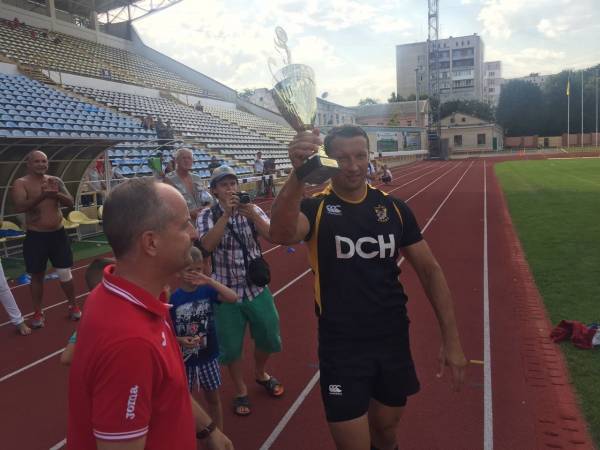 The battle for the prestigious trophy held in Khmelnytsky, at the local stadium "Podillya". Kharkov won a convincing victory over evolution Sevens – 38:5, RC Legion – 40:7, and defeated the team from Krivoy Rog – 59:0, worth a combined total of 137 points. In a final duel with local club "Podillya" Olimpia took the lead by a margin of 7 points (total score 19-12), and can once again proudly raise over the heads of the Cup of Ukraine on Rugby-7.
"A lot of fight tonight was a lot of emotion left on the field, but, nevertheless, achieved their goal and won the Cup in sports, fair competition", – summed up the game the head coach of the RC "Olymp" Valeriy Kochanov.
Comments
comments